Overview
A pork farm raises and breeds pigs for food, such as pork and bacon, and byproducts.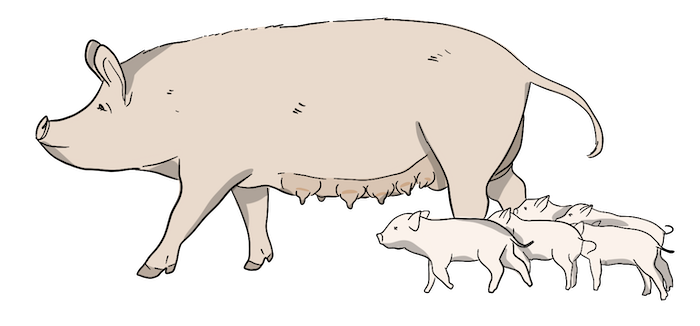 These piglets are following their mother.
Year at a Glance
Farmers wake up early to feed the pigs and do any other tasks that need to be done on the farm. The farmers make sure the animals get the proper nutrition from the feed they are eating, provide them with a clean, safe environment, and give them plenty of water. These chores are done every day of the year.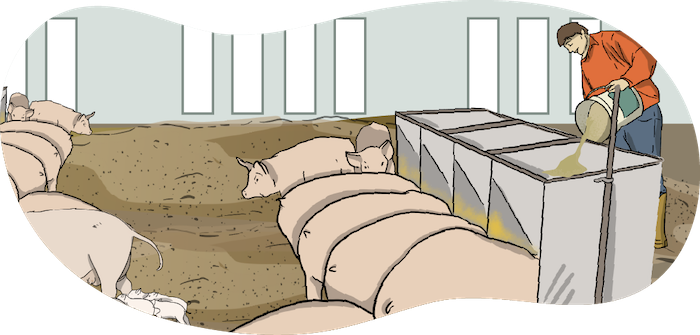 Pig farmers have chores to do every day of the year.
There are different types of pig farms. 'Farrow to finish' farms raise the pigs through the entire process, from birth to processing.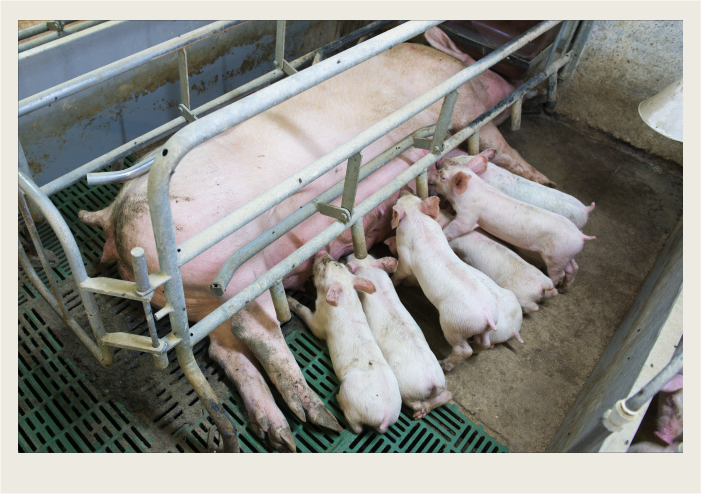 This crate helps protect the piglets from getting rolled on when the mother lays on her side to nurse her babies.
Some farms buy weanlings (3-4 weeks of age) and feed them until they are market weight.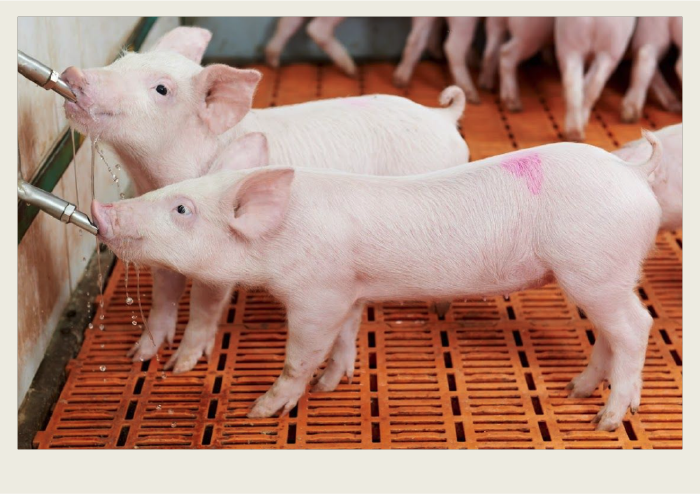 These pigs are drinking water provided for them.