Carpentry Shop
A carpentry shop would eventually open in the community if there was someone that worked with lumber. The shop owner could also make and sell furniture for the settlers to purchase for their homes or their shops.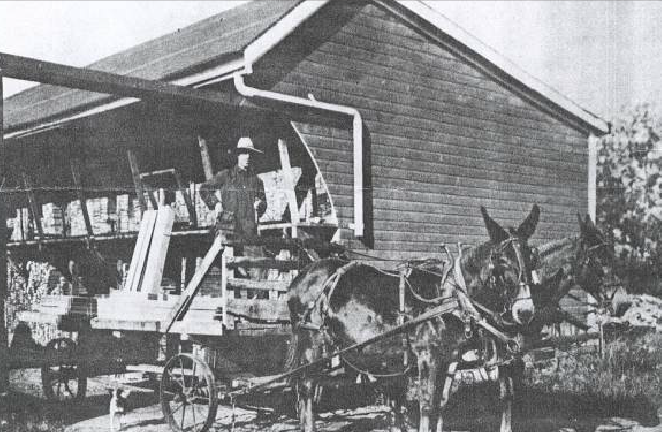 PHOTO CREDIT: SASKATCHEWAN HISTORY ALBUM
This carpenter is storing the lumber he needs to build things in this shed.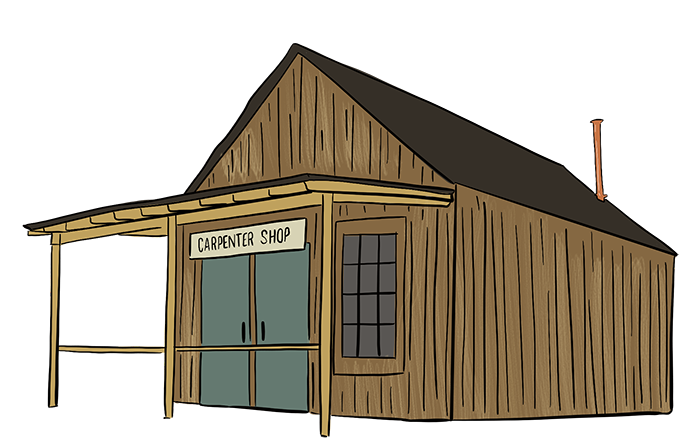 Carpenters have many tools inside of their carpentry shop to build items from wood.