Overview
The weather can change many things for grain farmers. Too much rain can cause the crop to be flooded and too little rain will cause a drought. Plants have a hard time surviving through floods and droughts. A storm can bring strong winds and hail, which will damage crops.
Farmers cannot control the weather. But if a farmer loses their crop they can lose a lot of money! Luckily farmers can purchase crop insurance so they can get some income if they cannot harvest a crop.
A hailstorm has ruined this crop.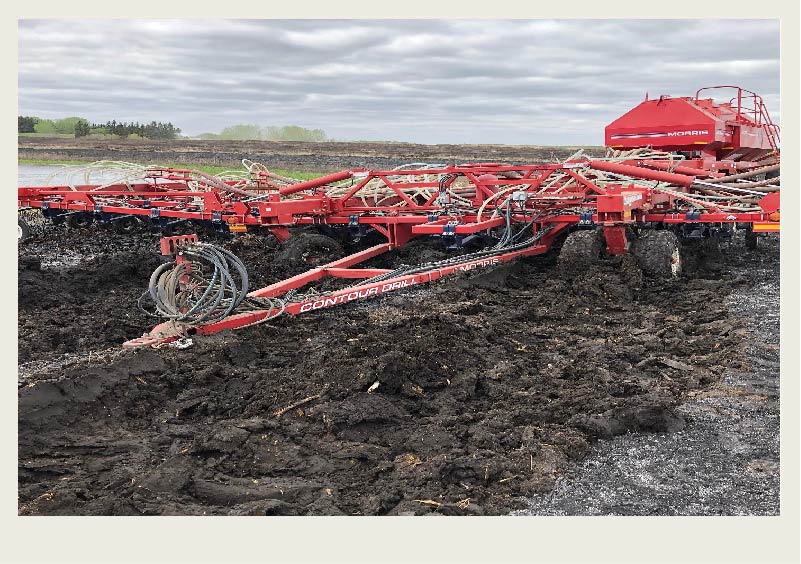 Weather can also make doing field work challenging! This farmer got the air drill stuck in the mud while seeding.