History
Hungarian immigrants were people from Hungary that moved to Canada for a better life and more opportunities for work. Nearly all of the immigrants coming from Hungary were from poor rural areas and villages. The class difference between poor people and the rich people was very large in Hungary and many poor people would never have the opportunity to buy land.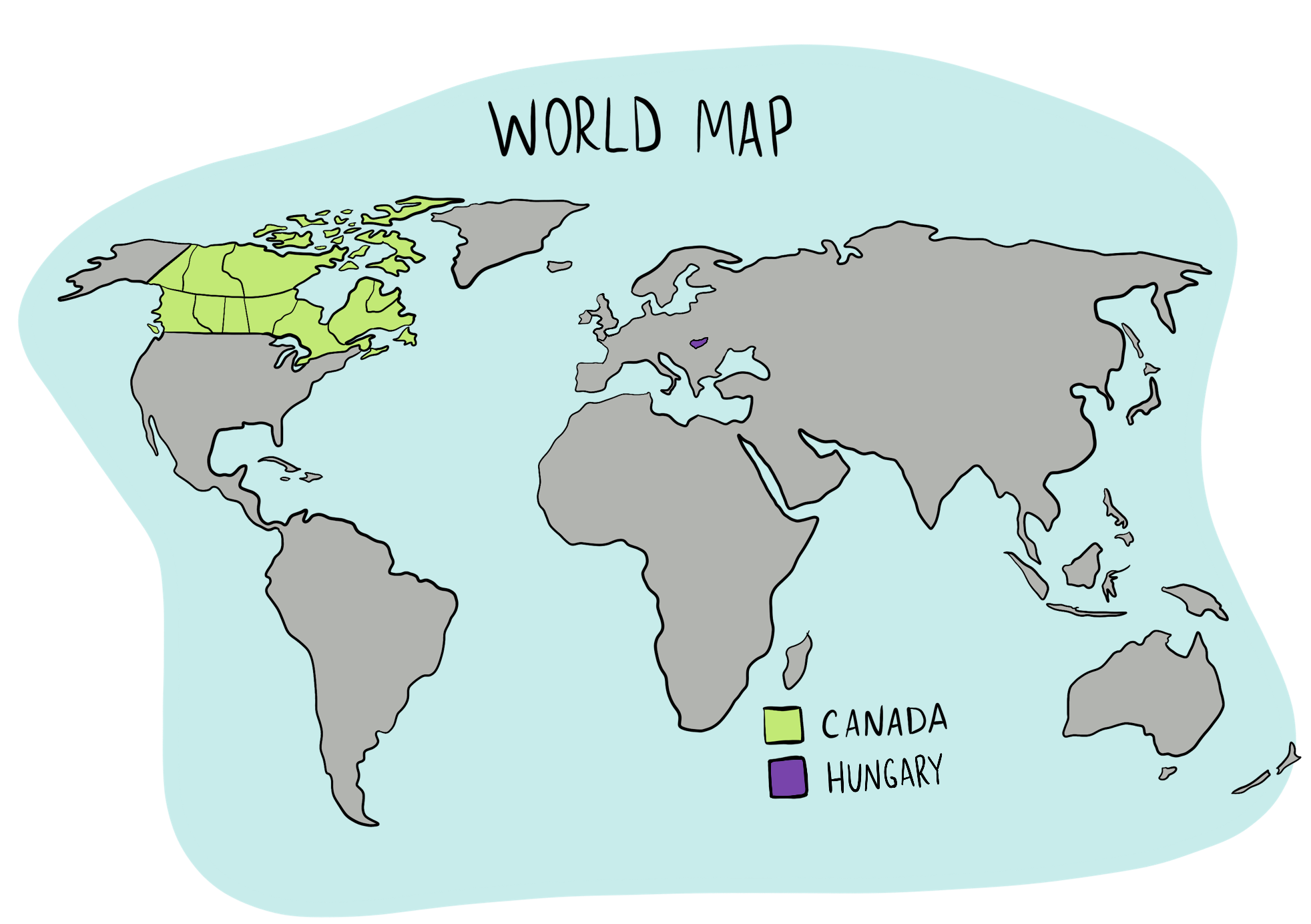 Hungarian immigrants traveled from Hungary to Canada.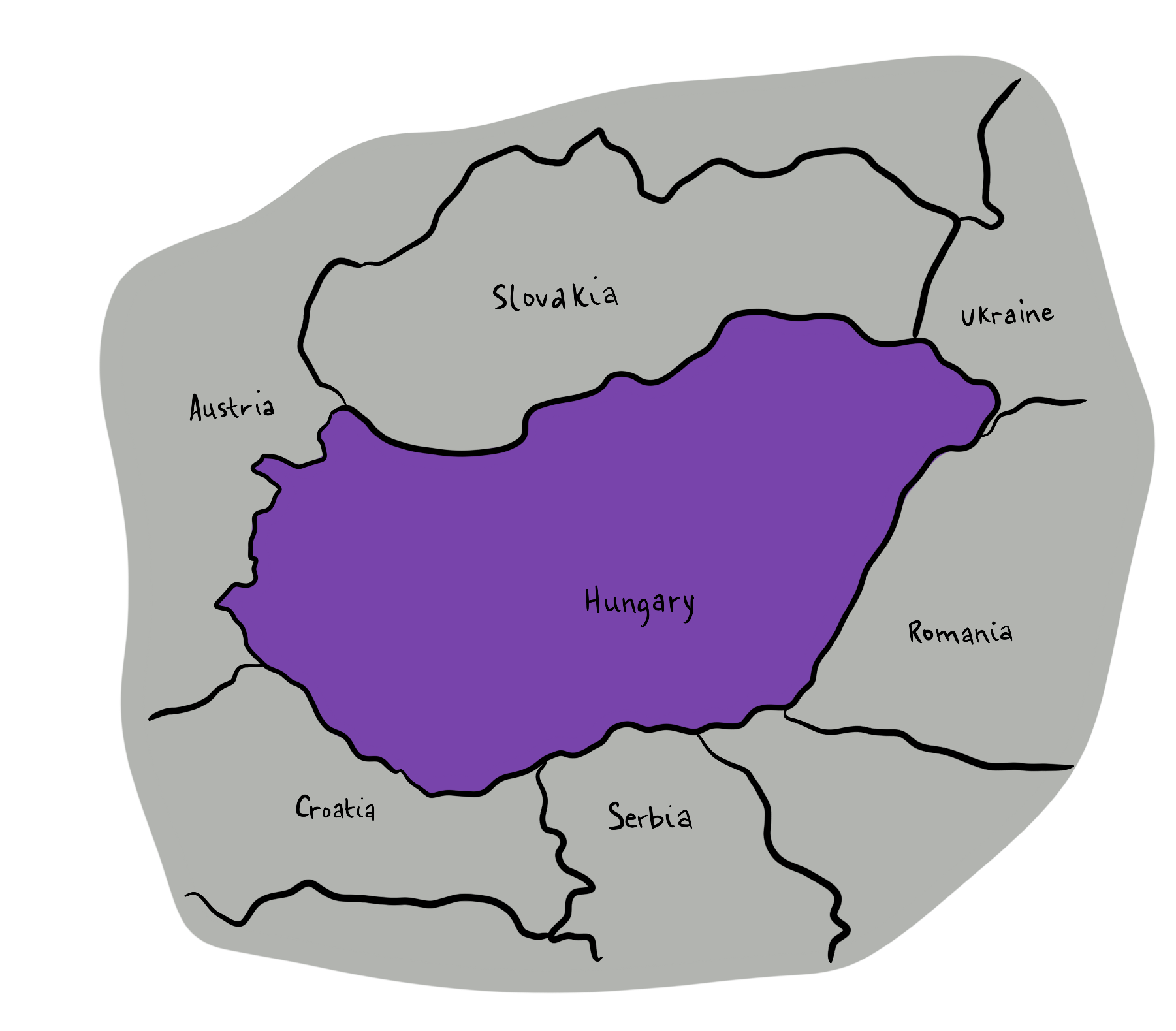 The country of Hungary and the surrounding countries.
The economy in Hungary was also doing very badly in the late 1800s. There were slumps in farming, and the manufacturing was small-scale and was suffering. Much of their economy depended on trade with other countries. The population of the country was rising quickly and the economy was doing poorly, so there was a shortage of jobs. The jobs that were available were hard physical labour, but paid low wages. All people were facing high taxes and men were being required by the government to sign up for the military.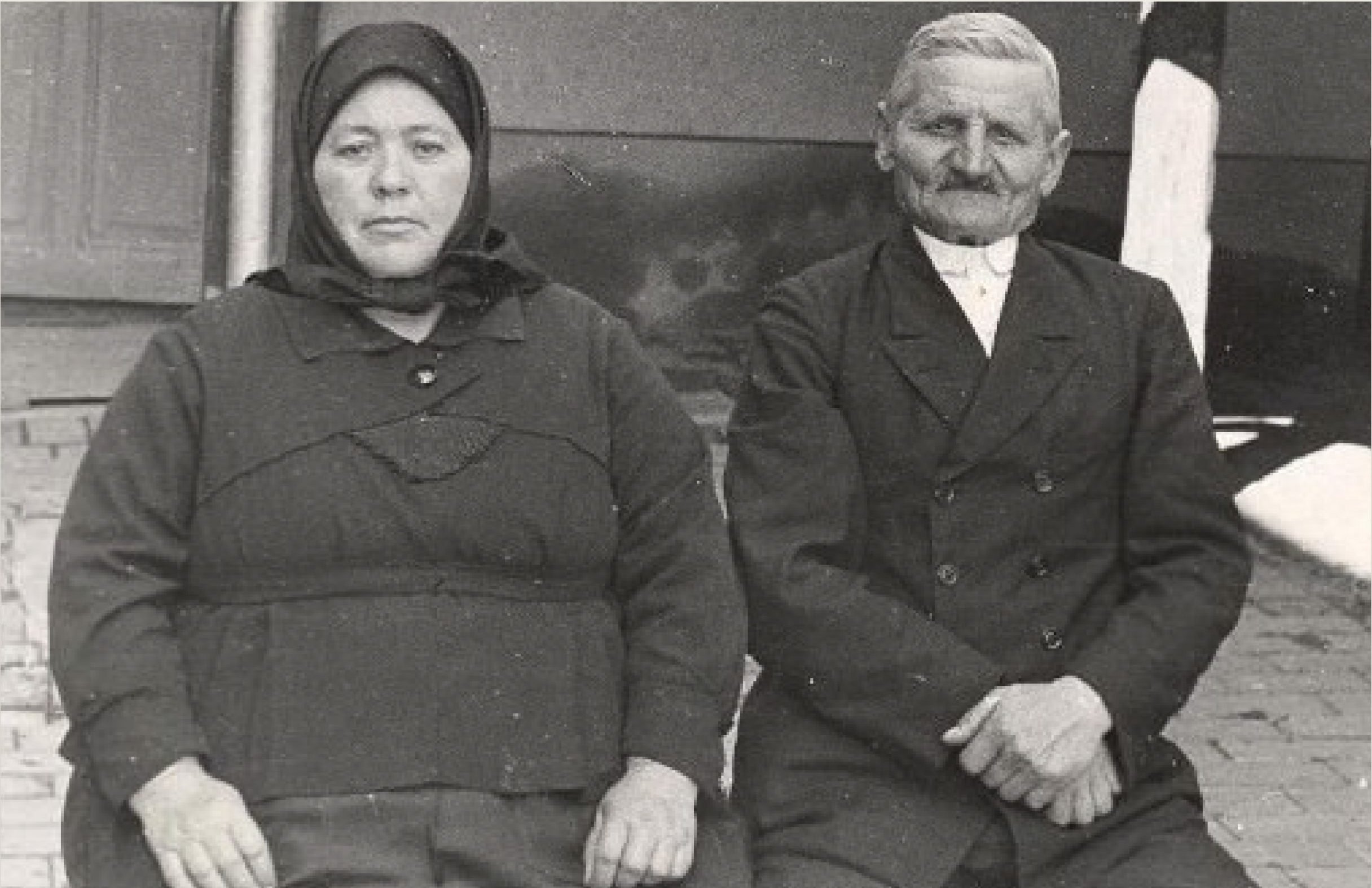 PHOTO CREDIT: SASKATCHEWAN HISTORY ALBUM
This couple moved to Canada from Hungary in 1923. They homesteaded near Regina, Saskatchewan and this photo was taken in 1940.
Settlement
Many of the Hungarians who immigrated to Saskatchewan settled near Esterhazy. They would often move into settlements to form a community with other Hungarian immigrants. There were 9,000 Hungarians in Saskatchewan in 1921 and close to 15,000 by 1941.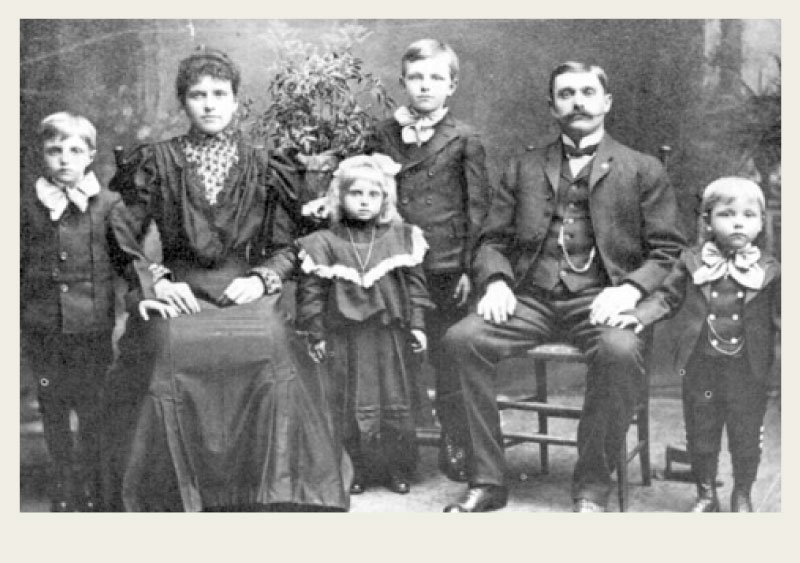 This couple and their family immigrated from Hungary to Canada.
Most of the immigrants moving from Hungary were coming to Canada on their own. Some were single men, but many were husbands that were leaving their wives and families behind in Hungary until they were settled on a homestead. Once it became clear that earning money by farming was going to take much longer than they thought in Saskatchewan, some wives and children reunited with the men to help on the homesteads and to pick up jobs to help earn money for the family. Many immigrant women ran boarding houses. In urban areas, some women took jobs in manufacturing (such as textiles and clothing), food processing, or seasonal jobs in agriculture.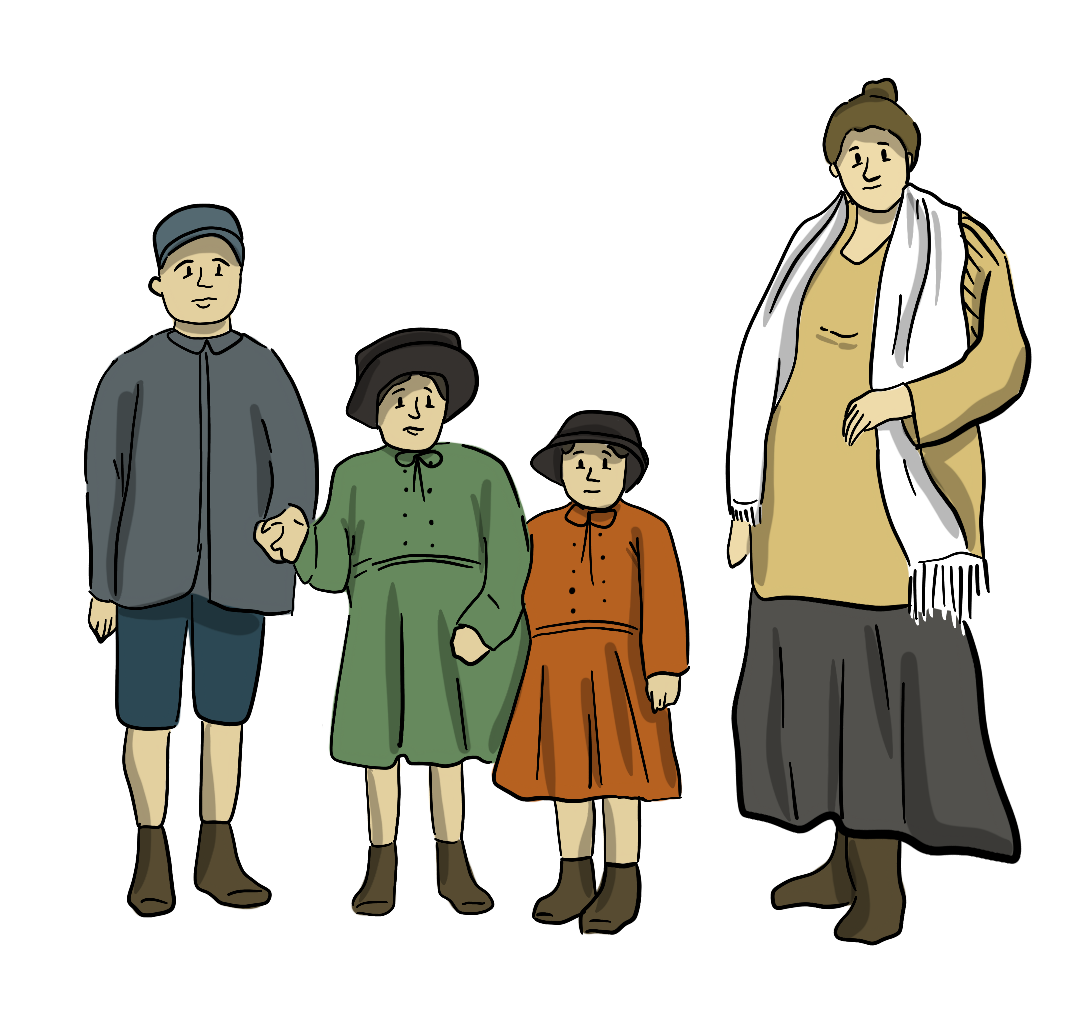 A woman and her kids are travelling to be reunited with her husband, who went to Canada to purchase their family a homestead.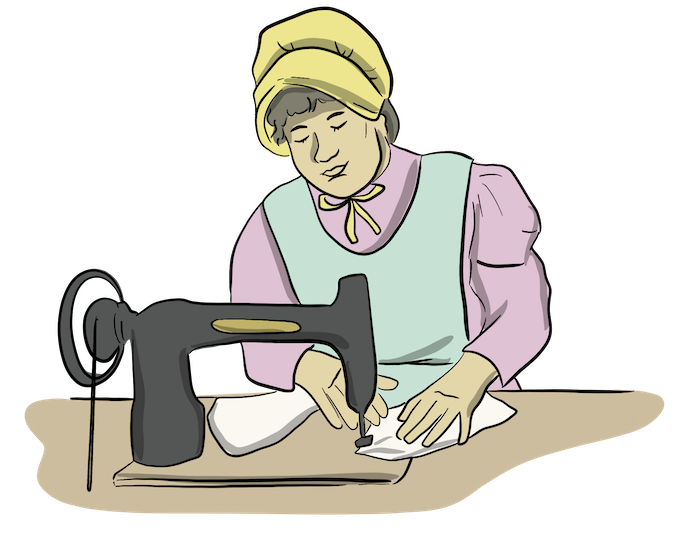 Many Hungarian women worked when they came to Canada in jobs such as sewing.
The second wave of Hungarians that came to Canada after the Second World War were professionals and did not settle in Saskatchewan. Many of these immigrants signed a two-year contract with the government to work on a farm. Once the two years had passed, the Hungarian immigrants moved to larger cities, where they could get jobs working in the professional areas they worked at in Hungary.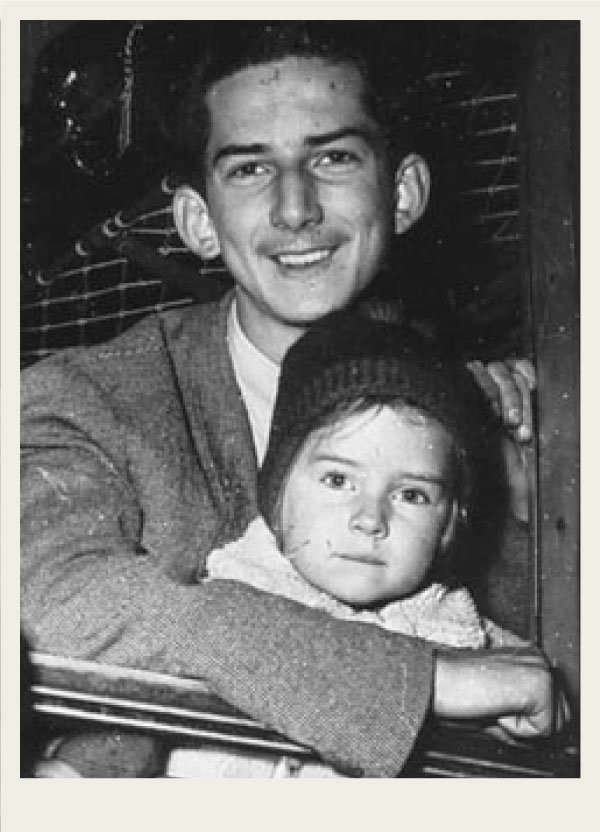 Many Hungarian immigrants in the second wave of immigration only worked on farms short-term and then moved to cities.
It was becoming unsafe to live in Hungary in 1956 and there was a third wave of Hungarians that immigrated to Canada for safety. Many of these refugees settled in Saskatchewan.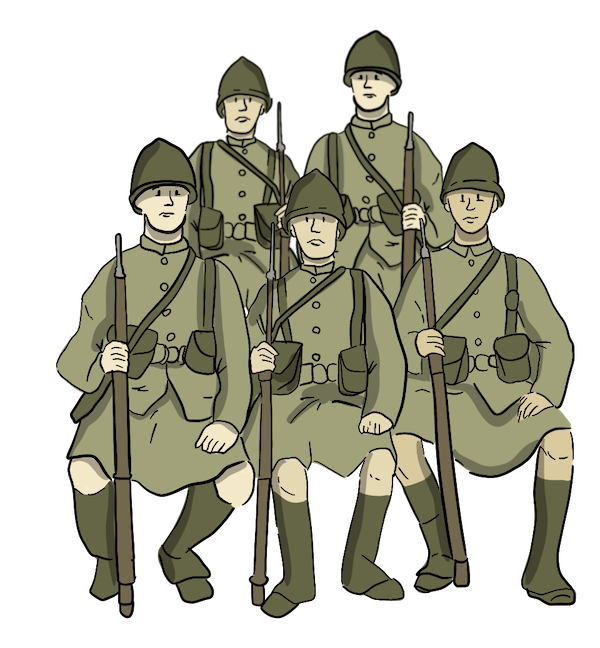 The Hungarian government required men to sign up for the military.
Culture
Hungarians have many great skills that have contributed to Canada's society greatly. Hungarians are known for their cooking skills, especially for events and holidays where there is a something to celebrate. Hungarians still have many clubs and churches where they offer services to Hungarians, such as teaching children to speak Hungarian.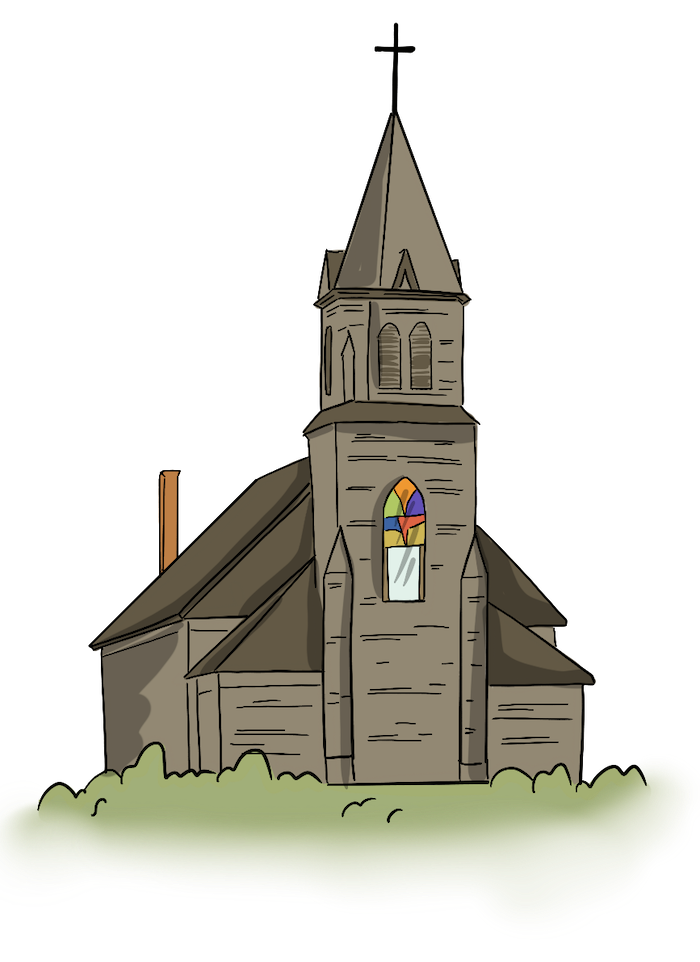 There are many Hungarian churches that offer services such as learning to speak Hungarian.