Post Office
The first post office in a community was often set up in one corner of the general store. The settlers looked forward to a trip into town to pick up groceries and mail. People would use mail order catalogues to shop for items that they wanted to buy and could not get at the general store. Once the mail order items arrived, the post office served as a delivery place for the items that people had ordered.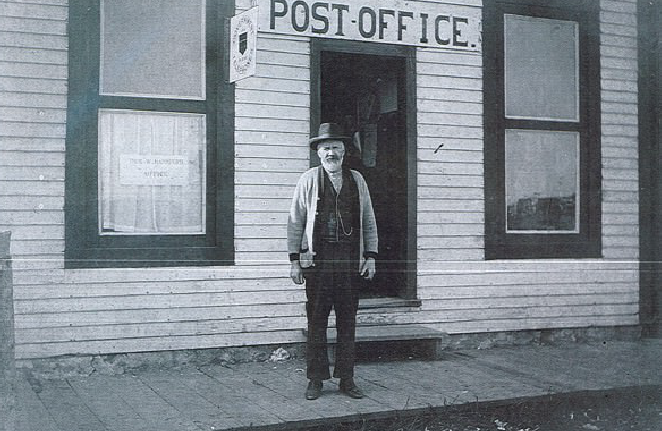 PHOTO CREDIT: SASKATCHEWAN HISTORY ALBUM
This is the Postmaster of the Post Office in Girvin, SK.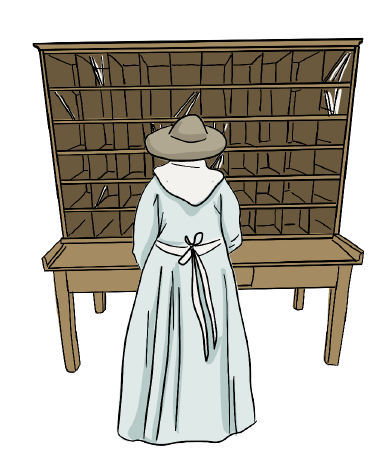 This woman is picking up her mail from the post office.
The type of catalogue that people often ordered from was called the 'Eaton's' catalogue. This catalogue started off as a 32-page booklet that was made in 1884 by the T. Eaton & Co company. This company had stores in Toronto, but would mail out items to people living anywhere in Canada. By the 1920s, the booklet had become a 500-page catalogue. People could order things that they wanted out of the catalogue and the items would be mailed to the post office closest to them.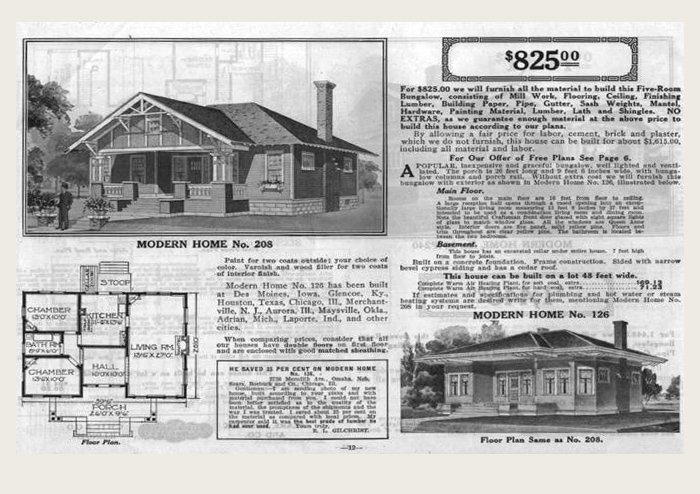 This five bedroom house could be purchased through the Eaton's catalogue for only $825.
Items that were available to order included men and women's clothing, jewelry, furniture, upholstered goods, window shades, harnesses and horse collars, suitcases, and leather trunks. The Eaton's company guaranteed that customers would be happy with the items they ordered or else they could get their money back and the item could be mailed back at no cost.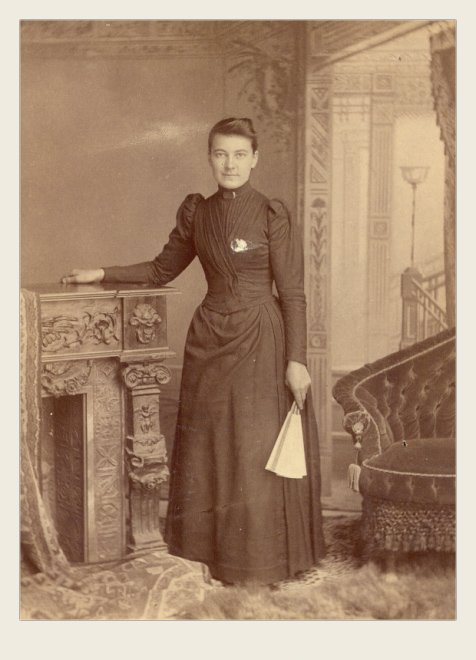 This is a type of a dress that a woman might wear to dress up for a special occasion or to go to church and it could be ordered from the Eaton's catalogue.
Eaton's catalogues were so popular with the settlers that T. Eaton & Co sent out special editions of the catalogue that were made just for people on the Prairies. Because of their popularity on the Prairies, T. Eaton & Co opened another branch of their business in Winnipeg so it was closer to ship items to people in the western provinces in Canada.
The Eaton's catalogues were seasonal and very popular amongst settlers.