Overview
The first settlers used an assortment of hand tools to do daily tasks and chores on the homestead including chopping wood, building their home and barn, farming, and gardening.
Axe
The axe was a very important tool. With an axe, the homesteader built a home, chopped firewood, chopped down trees, and cleared the land.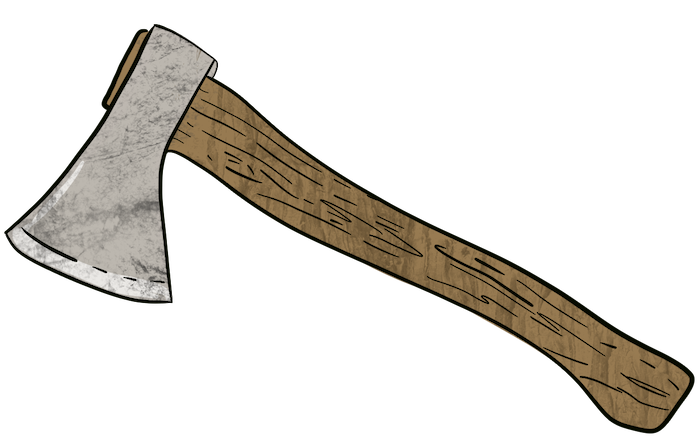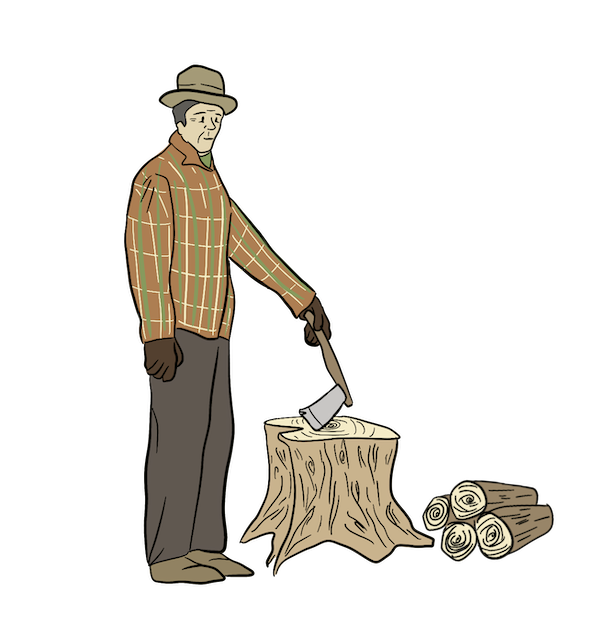 A settler has just finished chopping wood using an axe.
Pickaxe, Hoe, Spade
A pickaxe, hoe, and spade (shovel) were used for digging and turning over the soil.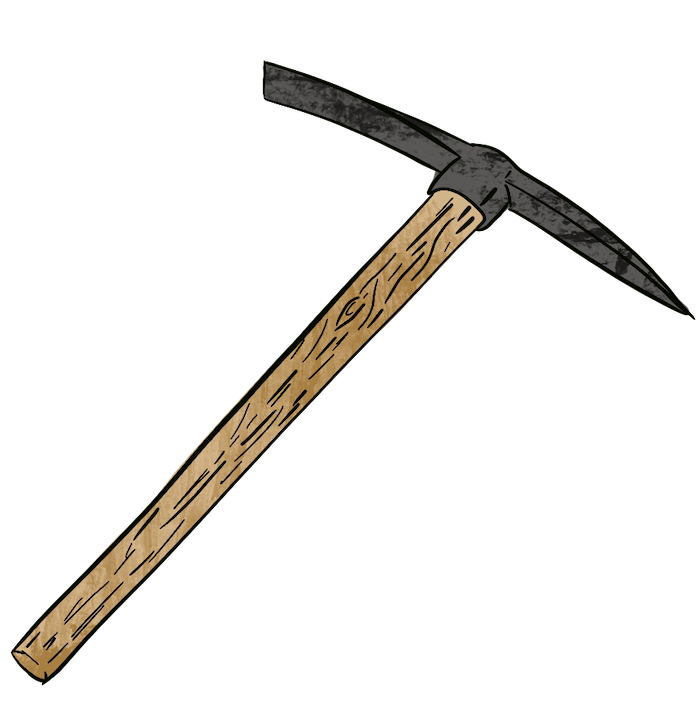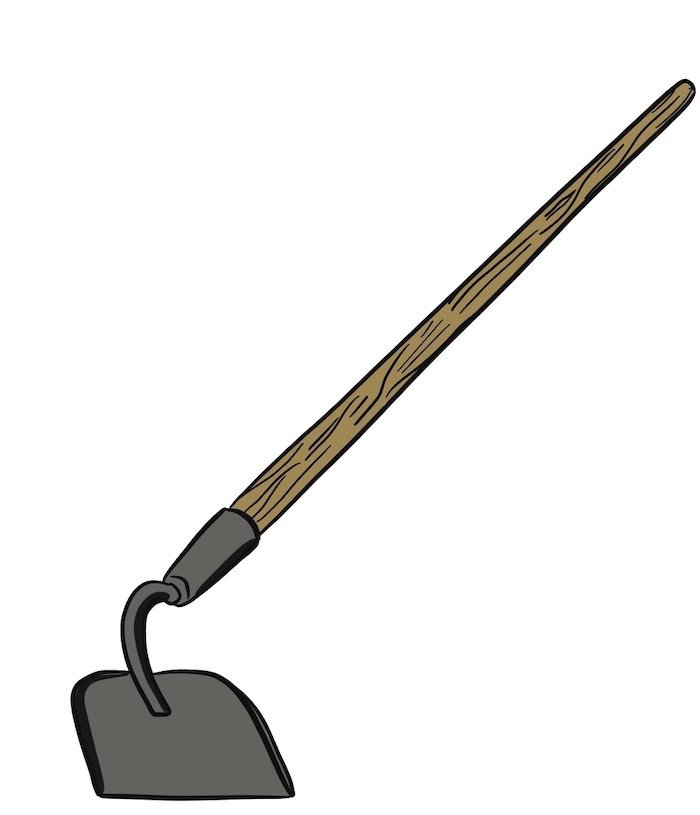 Pitchfork
A pitchfork was used to gather up the hay or grain into piles.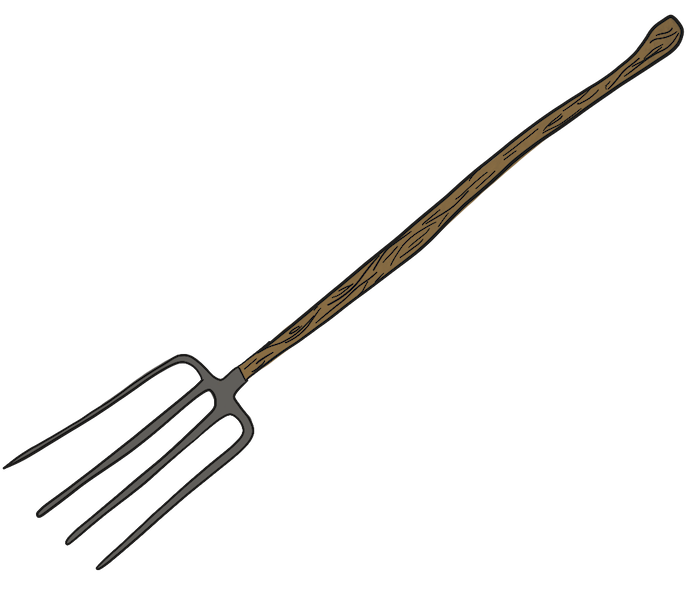 Wooden Rake
A wooden rake was used to level the soil.
PHOTO CREDIT: WESTERN DEVELOPMENT MUSEUM
These settlers are pictured using a wooden rake, a pitchfork, and a broom.
Cradle Scythe
Grain or hay was cut with a scythe or a sickle and left to dry in the sun. A cradle scythe (also called a hand cradle) cut the hay and dropped the hay in piles.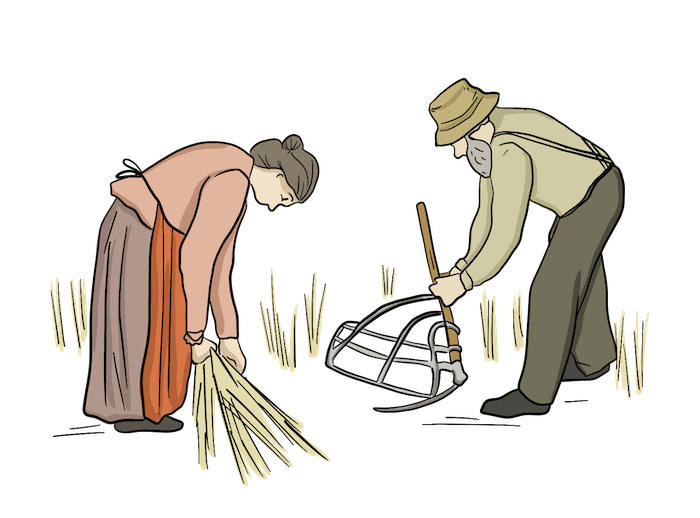 Farmers using a

cradle scythe

to harvest their crop.
Flail
A flail was used to separate the seeds from the rest of the plant.
A farmer is using a flail to separate grain from the straw.