The Saskatchewan Wheat Pool
Overview
In the early 1900s, Saskatchewan farmers got frustrated with trying to get fair prices for their wheat and in 1923 farmers created the Saskatchewan Wheat Pool. Farmers would sell their wheat to the Wheat Pool and then the Wheat Pool would sell the grain to other countries. This helped farmers get a fair price for their wheat.
The Saskatchewan Wheat Pool was unique because it was a cooperative group of farmers all working together to market their grain
Photo Credit: Western Development Museum
These men are building an elevator in Estevan, SK.
History
In order to market and sell their wheat, farmers needed grain elevators. Saskatchewan Wheat Pool built many grain elevators all over Saskatchewan. The Saskatchewan Wheat Pool was eventually bought by a different agricultural company.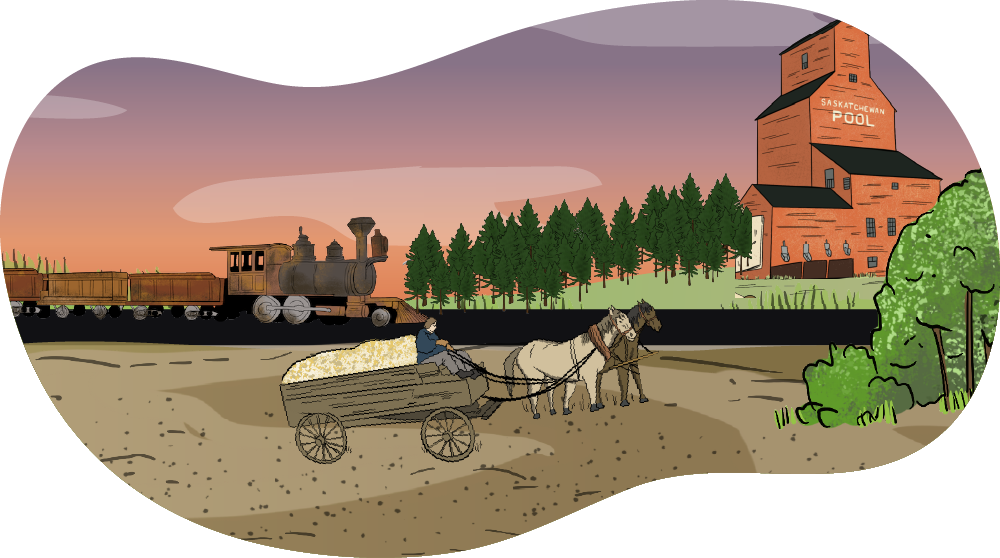 This farmer uses a horse and cart to haul wheat to the closest grain elevator.