Overview
Farms can be large or small. A large farm might be mixed, poultry, beef, or dairy! They can have thousands of acres of land and hundreds of animals. These farms might have several employees that they hire for the whole year, not just for seasonal work. 98% of all farms are family farms, even if they are large!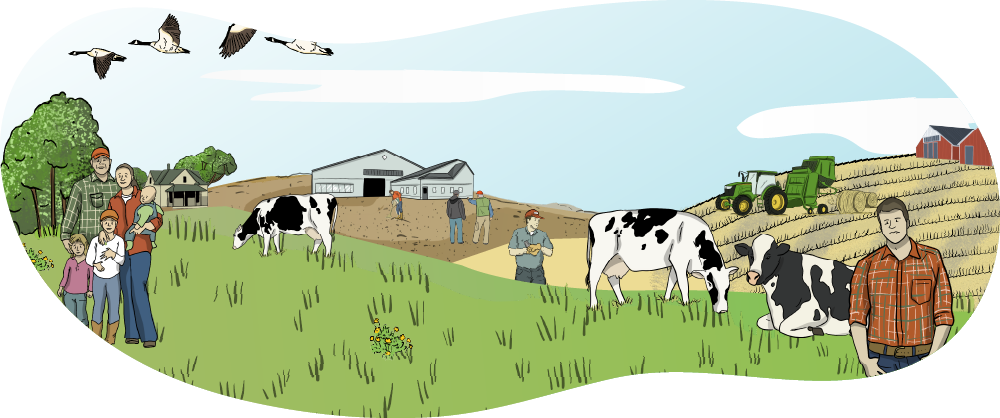 Most large farms are family operated and they hire employees to help with all of the work that is required to run the operation.
Farming Practices
Farms do all of the same things small farms do – just on a bigger scale. There is more work to be done, but also more people to do the work.
Large farms often use more technology to help them. New equipment is usually very expensive and only larger farms can afford it. Technology helps farmers to take better care of their animals and land and be more efficient.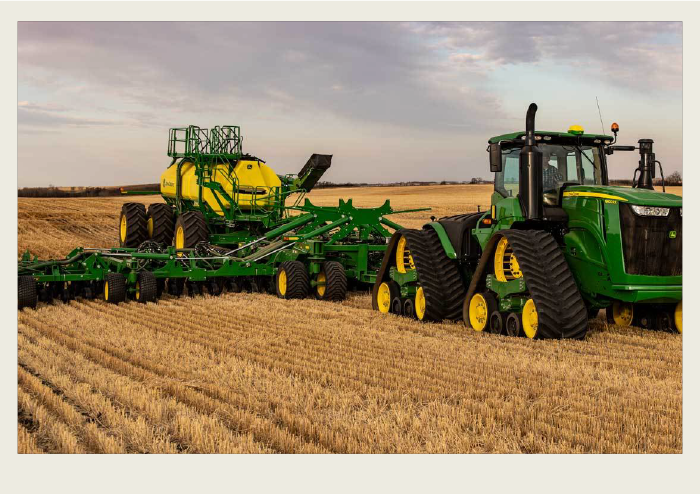 Large farms need many employees to get the crops seeded in the spring.
Farmers are busy in the summer growing crops and growing feed for the animals. The farmers must know what their staff is busy doing and making sure all tasks are getting done.
Harvest is a busy time with farmers trying to get the crops off and continuing to take care of the livestock by providing food, vaccinating, and keeping their environment clean.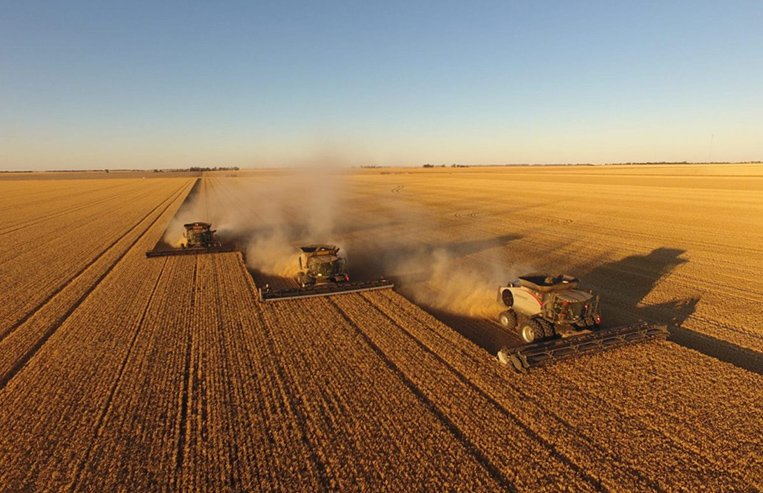 Many people are needed to complete harvest on large farms.
In the winter, the employees are busy with the livestock and work to fix any broken equipment for the upcoming year.
Farm employees have more time to repair equipment over the winter.
The harvest and seeding seasons are shown on a large farm in this video.