History
People of African Canadian descent vary in their roots. Some were born In the Caribbean, while others were born In Africa, the United States, Europe, or Canada. There are many reasons that Black people live Canada; they could have been brought as a slave, or immigrated later in history to escape slavery.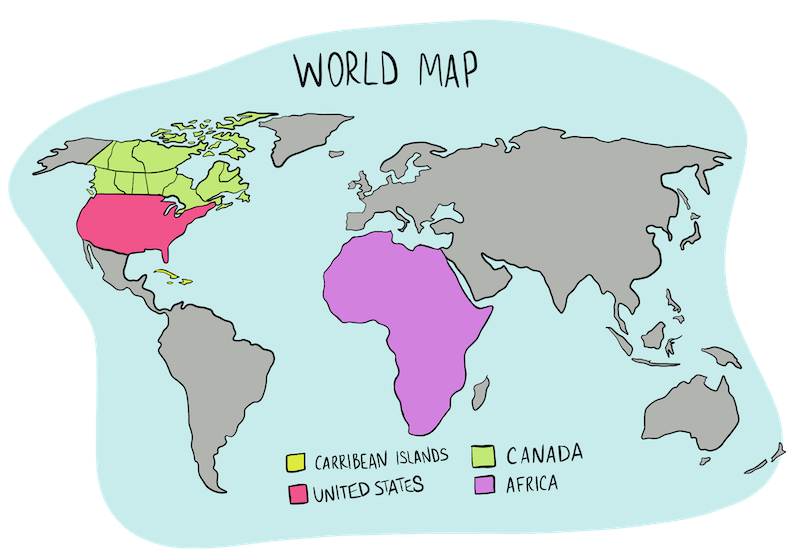 Black immigrants traveled from Africa and from countries in the Caribbean to Canada and the United States.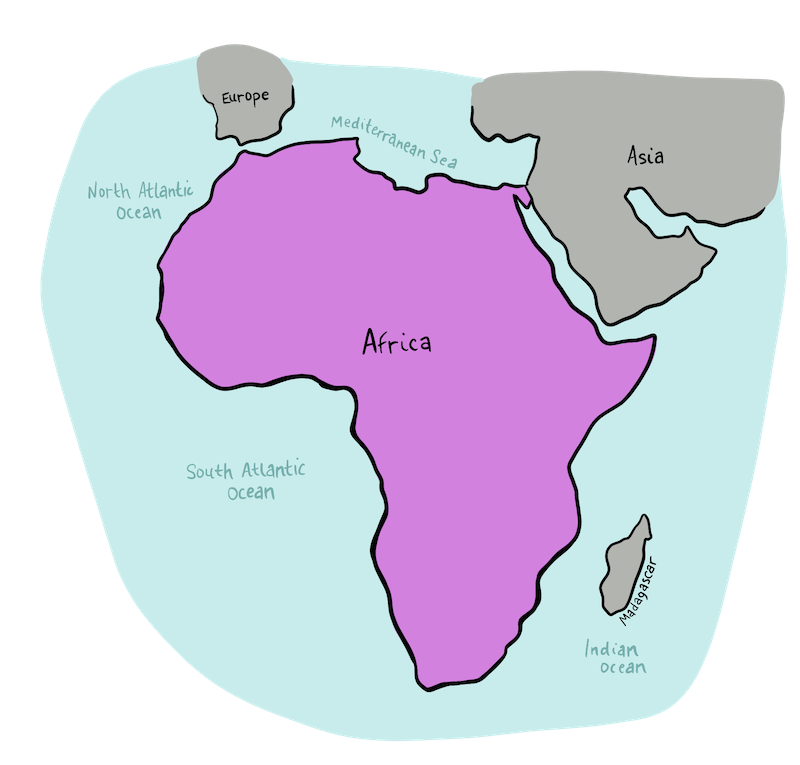 The continent of Africa and the surrounding continents.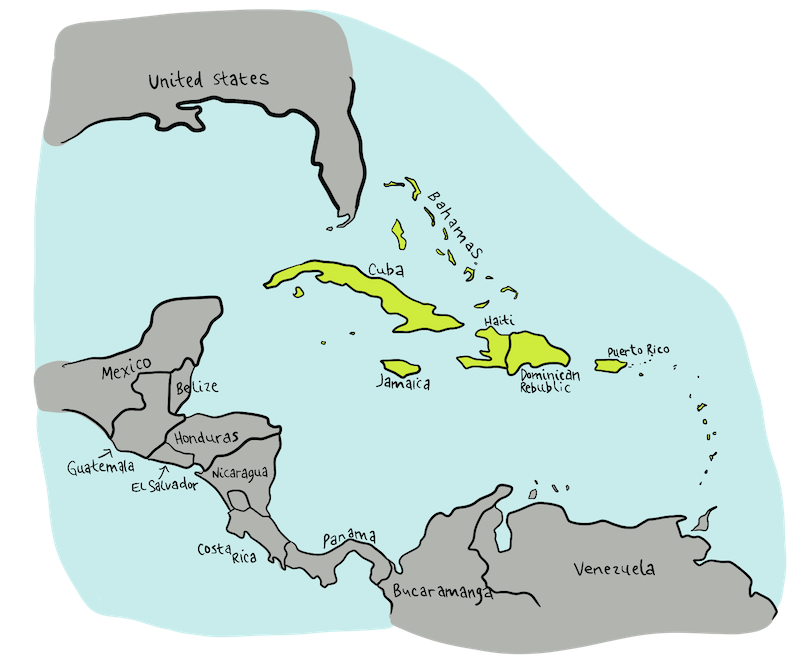 The countries that are located in the Caribbean and the surrounding countries.
Settlement
The early growth of the population for Black people was a very slow growth in Canada compared to the other immigrant groups. In 1881, there were 21,400 Black people and by 1961, the population only grew to 32,000.
The first documented person of African descent to arrive in Saskatchewan was Dr. Alfred Smitz Shadd in 1896. Dr. Shadd lived in the Kinistino and Melfort areas where he practiced medicine, operated a drugstore, ran a mixed farming operation, edited the town's newspaper, and served on town council and various boards.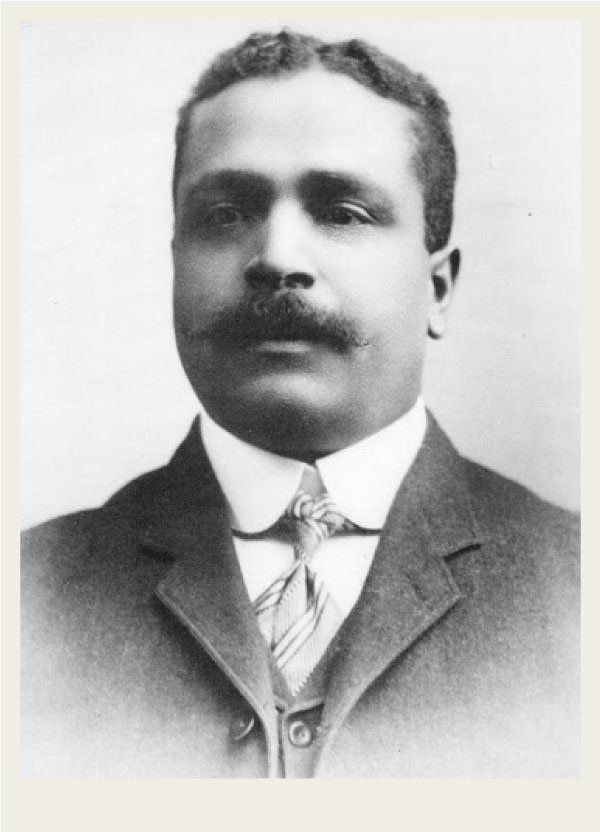 The first documented person of African descent to arrive in Saskatchewan was Dr. Alfred Smitz Shadd in 1896.
The LaFayette family came to Canada in 1906 and settled near Fiske, Saskatchewan. They used a plow and horses to break the land that they owned. Their farm and family were successful in Saskatchewan, but not without a lot of hard work.
This a photo of the LaFayette family homestead in 1928.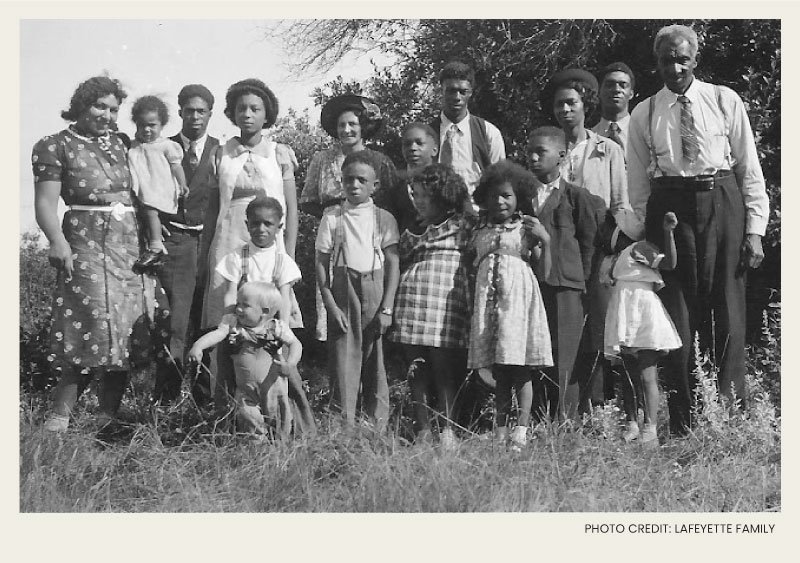 Some members of the LaFayette family grew up in the United States and moved to Canada in 1905 and 1910.
Two men use a horse drawn hay cart sleigh to haul hay to their animals in the winter of 1928.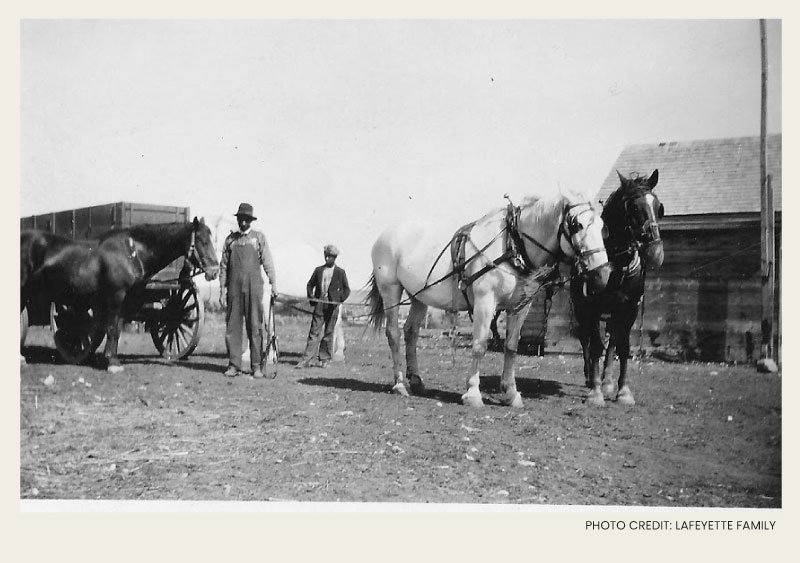 The Layfayette Family farm was settled in 1911.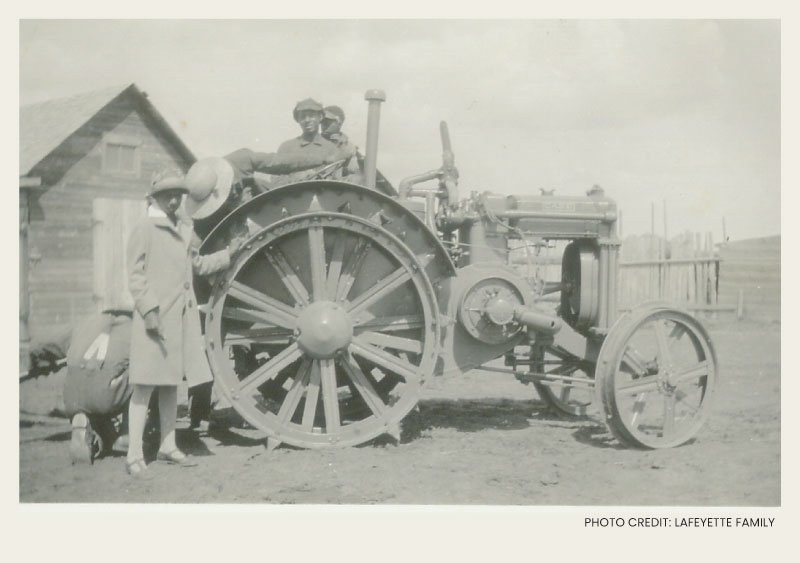 This family is hitching their tractor to a piece of equipment to use in the field.
Another group of Black people bought land north of Maidstone in 1910. This became Saskatchewan's only Black pioneer settlement and they became known as the 'Shiloh People.' They built homesteads near one another. The Shiloh Baptist Church was built from logs. They also had the only Black cemetery in Saskatchewan.
Photo Credit: PROVINCIAL ARCHIVES OF SASKATCHEWAN
This is a photo of Mrs. Martha Jane (Mattie) Mayes, who established a colony in the Maidstone area of Saskatchewan.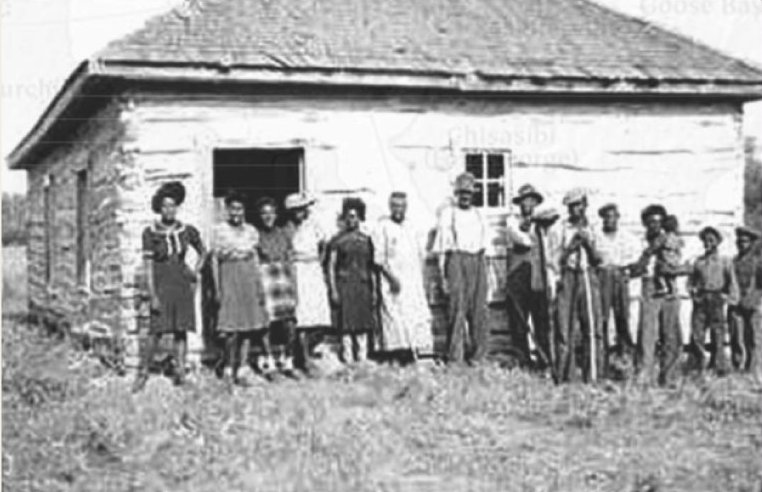 PHOTO CREDIT: WESTERN DEVELOPMENT MUSEUM
The Shiloh people built homesteads and settled north of Maidstone in 1910.
Black people faced huge challenges as they dealt with the extreme racism in Canada. Governments kept Black people separate in many aspects of life through segregation. Black children in Ontario and Nova Scotia were required to have their own schools, which were separate from the schools White children could attend. The last segregated school in Nova Scotia closed in 1983. This way of governing a society is not acceptable.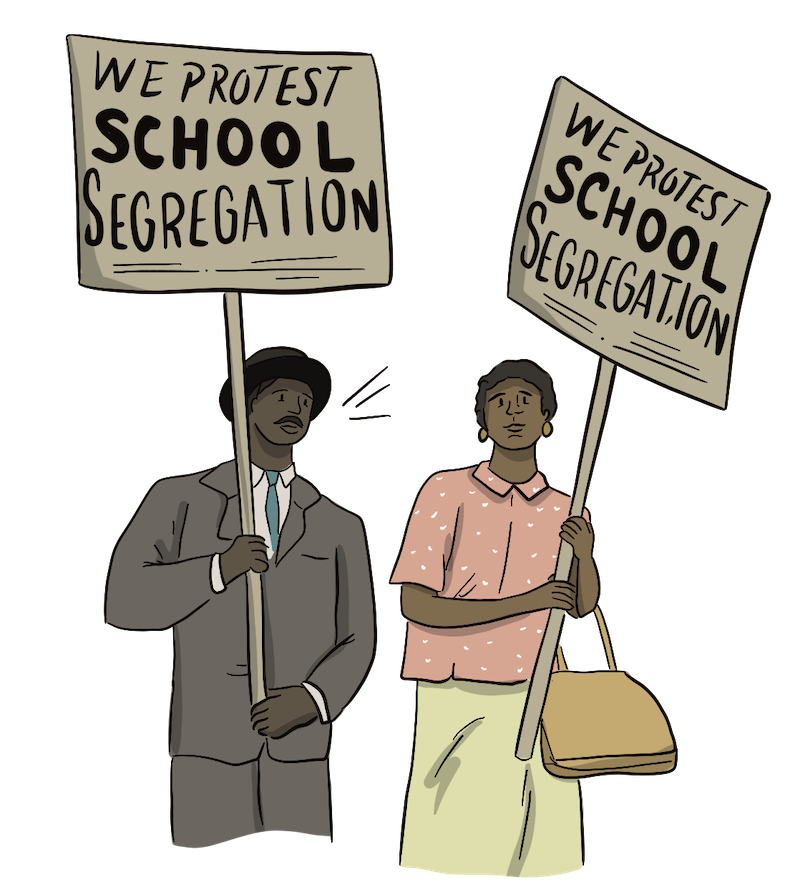 Segregation was a method of keeping Black people separate from White people, including in the schools.
Until the 1960s, almost all Black people who Immigrated to Canada came from the United States. During the 1960s, immigration rules were changed in Canada and the country was accepting more immigrants that had particular skills. Canada was accepting immigrants with more job skills, a higher education level, and a knowledge of French and English. As a result, immigrants were coming from more countries, including the Caribbean and the continent of Africa. This caused a wave of growth in the number of Black people living in Canada. By 1991, there were about 505,000 Black people living in Canada. Black people became the third largest minority group in Canada.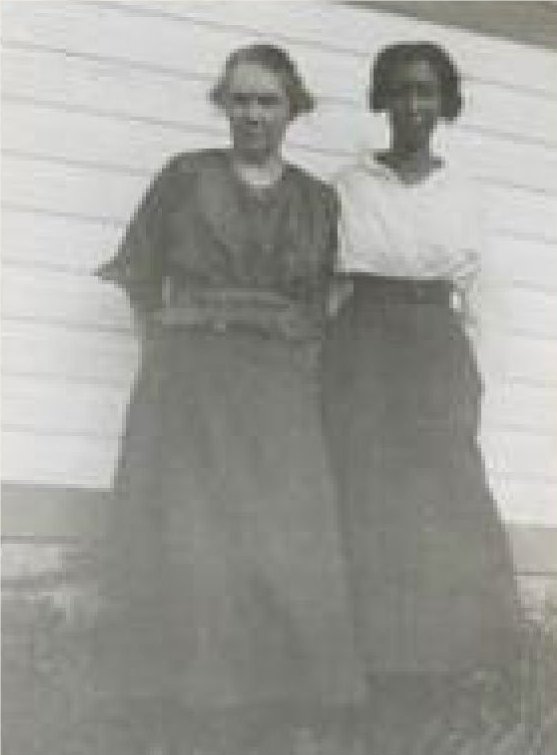 Photo Credit: PROVINCIAL ARCHIVES OF SASKATCHEWAN
This is a photo of a teacher from Eldon, SK in 1920 and her friend. This woman married a local Saskatchewan farmer.
Culture
The Black population is still growing, with many Black people choosing to settle in Canada's largest cities, particularly Toronto. Black people are an important cultural group in Canada and have many successes to celebrate. Black people have contributed to Canadian society in many areas including music, art, writing, politics, health, sports, female rights, business, inventions, journalism, and so much more.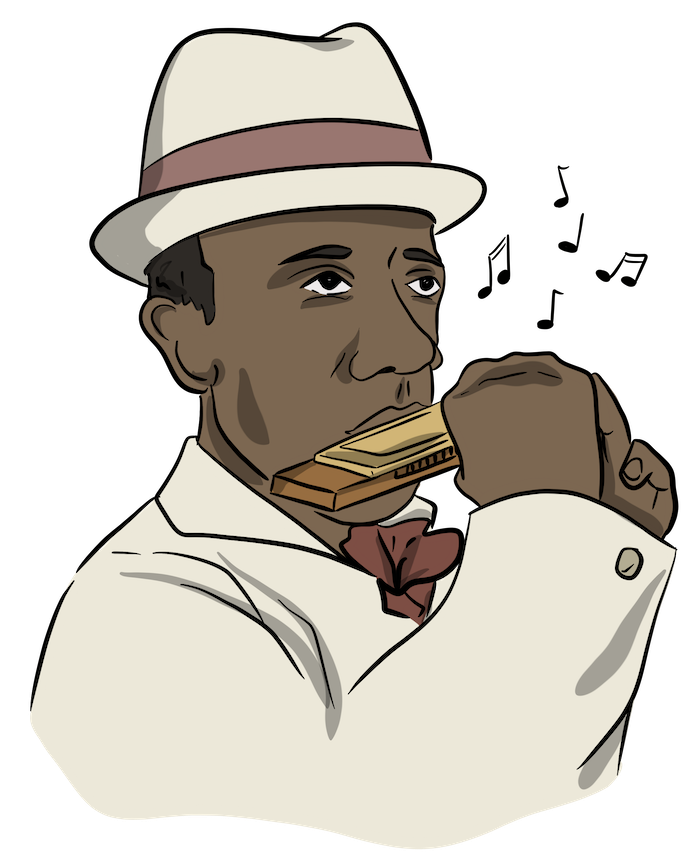 Many Black people have contributed to Canada's society with their incredible musical talents.