Barbershop
Most of the settlers got their hair cut at home. If someone was good with scissors and had hand clippers, that person would set up a small barbershop in their home. Later, a barbershop might have opened on the main street of the town. At the barbershop men could get a shave, shampoo, and haircut. This was a popular meeting place for men.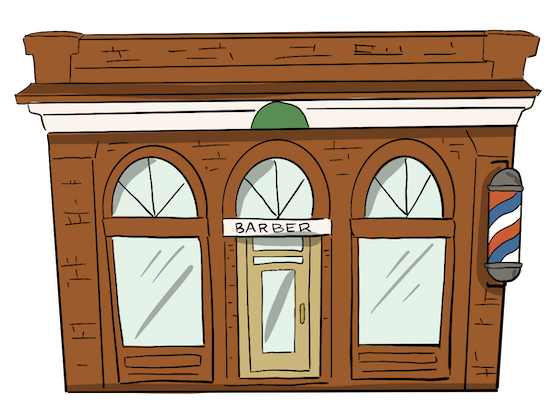 Many men would cut their hair at home, but some would go to barber shops.
PHOTO CREDIT: WESTERN DEVELOPMENT MUSEUM
Barbers need tools and hair supplies to cut hair including chairs for their clients to sit in.