Overview
A grain farmer grows crops. The crops that are most commonly grown in Saskatchewan are oilseeds, cereals, and pulses.
Year at a Glance
During the spring, farmers spend long days putting their crops and fertilizer into the ground. Some seeds (canola and barley in particular) are treated before being planted to protect them from insects and diseases.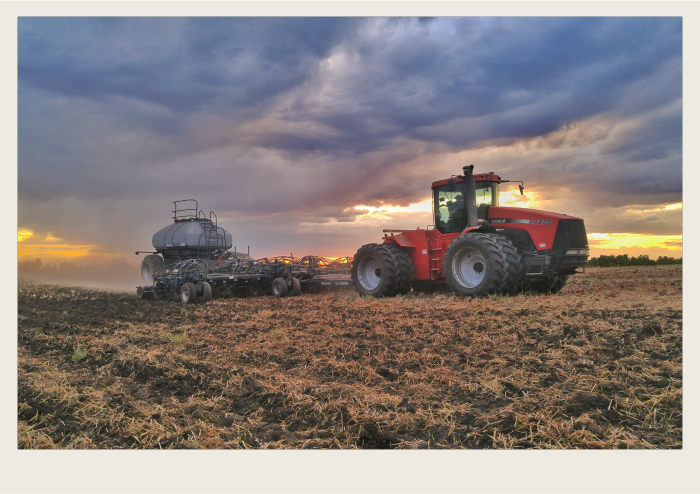 This farmer is using a tractor and air seeder to seed the crop.
The summertime is when farmers spray their crops for weeds, and sometimes for insects and diseases if needed. Farmers closely monitor their fields and only spray when necessary. Spraying pesticides is expensive so farmers don't want to waste their money by spraying crops that don't need to be sprayed. They also take time to fix any broken equipment and get equipment ready for harvest.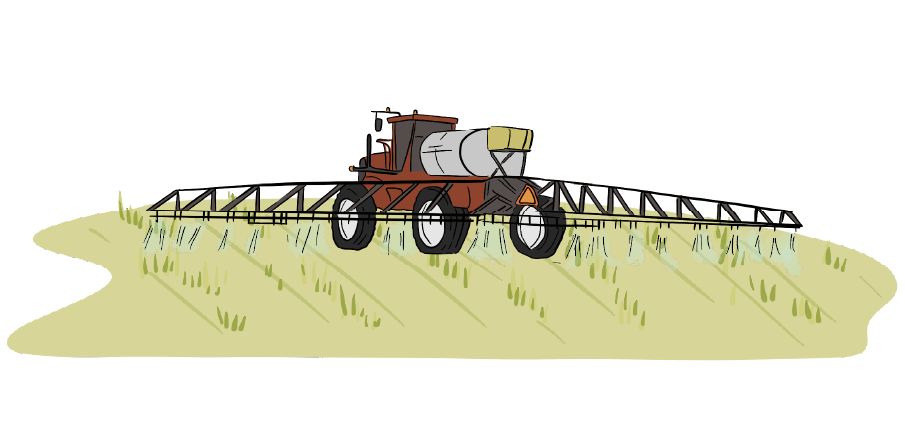 This farm sprayer is used to spray for weeds, insects, and diseases.
The crops are harvested in the fall. This is an exciting time for farmers because all their hard work pays off and grain gets put into the bin. After the crops are harvested, some farms put fertilizer into the ground, or plant a winter crop such as winter wheat.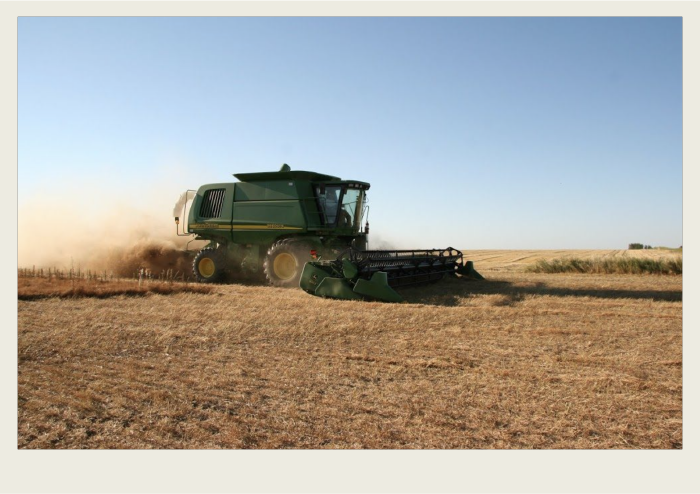 This farmer is using a straight-cut combine to harvest a lentils crop.
In winter, things slow down a bit for grain farmers, but they are still busy hauling grain and purchasing inputs for the next crop year.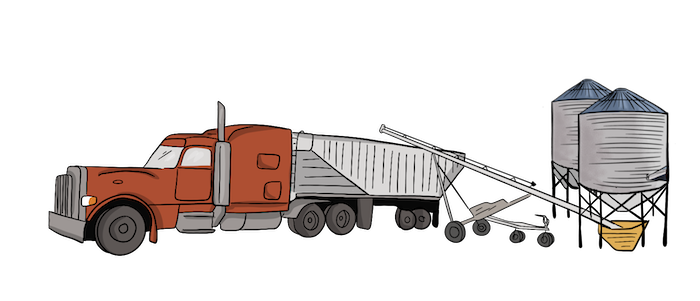 This farmer is using an auger to get grain out of the granary to haul it to the elevator with a semi-truck.