Doctors
Doctors were on call all day, every day and had many duties. The doctor fixed broken limbs, diagnosed and treated many illnesses, delivered babies, and pulled teeth if there was no dentist in town. The doctor travelled to the patient's home if the person was unable to come to town.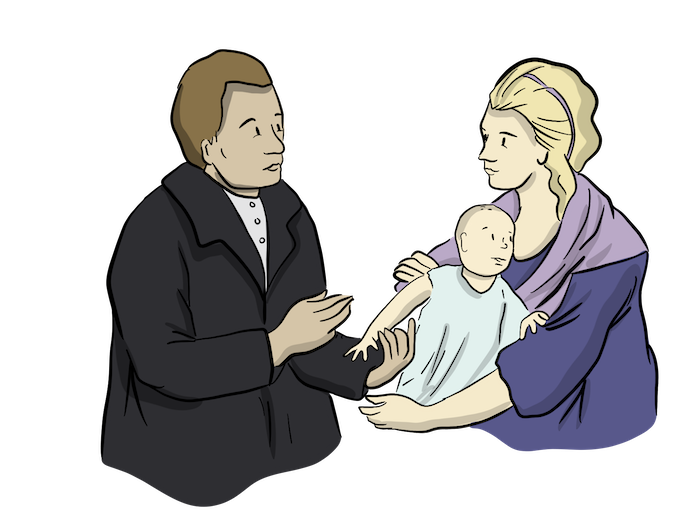 The doctor made some home visits, including to deliver babies.
When people did not have money to pay the doctor, they would give the doctor food or offer to do odd jobs in exchange for the doctor's services.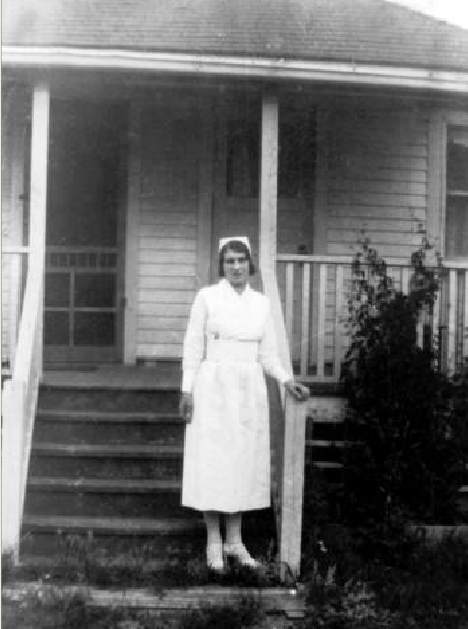 Photo Credit: SASKATCHEWAN HISTORY ALBum
This is a nursing student in 1933.
Diseases
The harsh and overcrowded conditions that the settlers lived in caused diseases to be spread easily through families and communities. The typhoid epidemic was a deadly disease that quickly spread across the Prairies. There was eventually a vaccine that was created in 1911 that was distributed for free across the Prairies.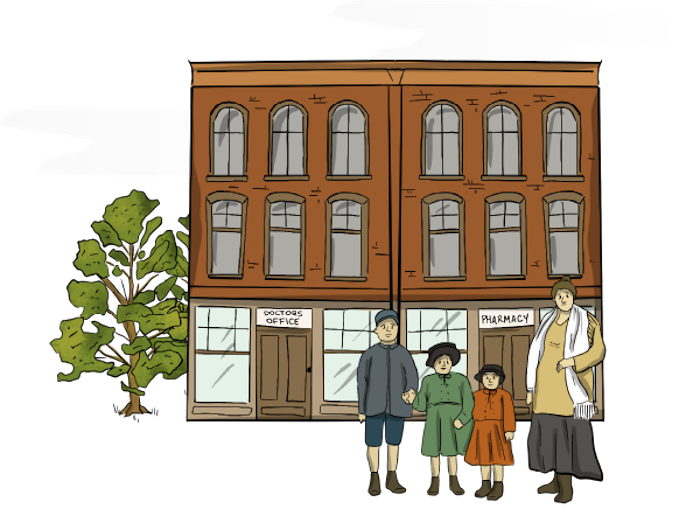 People would visit the doctor's office and the pharmacy when they weren't feeling well.
Tuberculosis was another disease that spread quickly, however, it was mainly found in First Nations and Métis communities because some European settlers had developed an Immunity.
The 1918 flu epidemic arrived in Canada with returning troops from the First World War and made its way into even the most remote communities. Some entire villages were wiped out by the disease. Labrador, Quebec, and First Nations reserves were hit particularly hard.
Harsh living conditions led to disease spreading through communities.
Some areas unsuccessfully tried to quarantine. All medical facilities and personnel were soon overtaxed, and volunteers organized groups that helped the community from hotels and schools. These volunteers helped out by delivering food to those sick or working, providing medical supplies, and providing nursing care.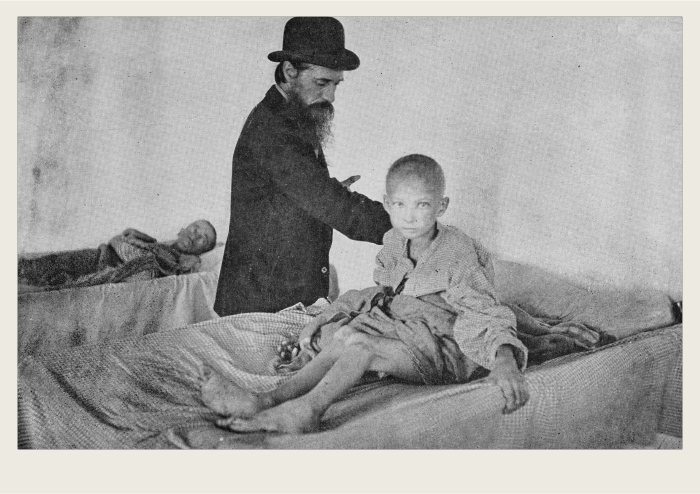 Doctors had to be prepared to treat many health conditions and diseases.
Accidents
If an accident happened at any time throughout the pioneer days it could be deadly due to the fact that the doctor would have to travel long distances to see the injured person. If there was no doctor available to attend the scene, it would be a long distance for the setters to go for help. Often, people could be working or traveling alone and if they were hurt it could be a long time before someone found them.
Train accidents could also happen and were also very dangerous. The train could derail and cause a fire on the train and endanger anything that was near the train.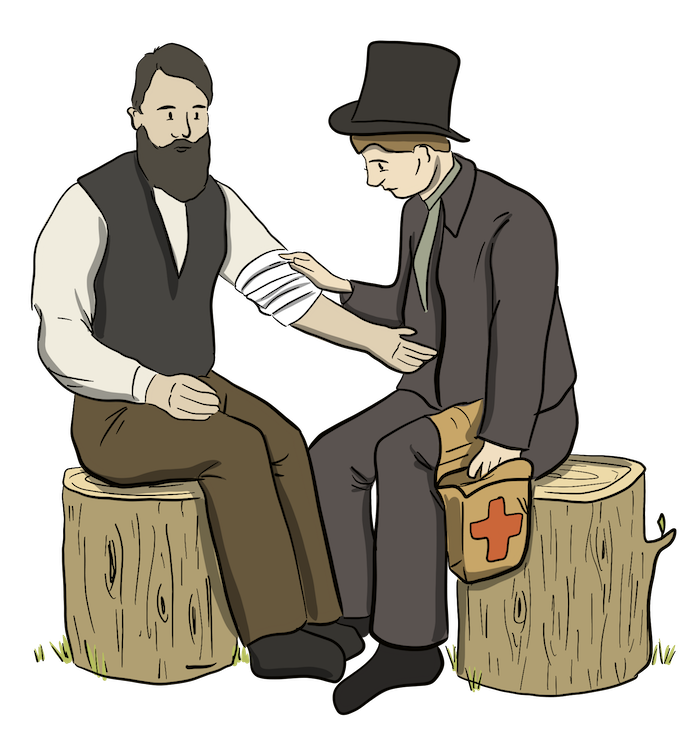 Doctors had to travel to help patients at car, train, or farm accidents.