General Store
As people settled in an area, one of the first things to open was a general store. The store was on the main floor and the storekeeper and their family would often live on the second floor. The building usually had large windows in the front of it that were used to display some of the goods that were sold inside. A storage shed at the back of the store was for large items like farm equipment, tools, building supplies, etc.
This is a photo of a general store in 1913 that was family owned and operated in Lashburn, SK.
The general store sold goods ranging from food to farming supplies. People needed food that they could not produce (like salt and sugar) and supplies that they could not make themselves. General stores sold fabric that the settlers would use to make their own clothing at home. Dyes, buttons, pins, scissors, needles, and thread could also be bought at the store as well as clothing, hats, and shoes.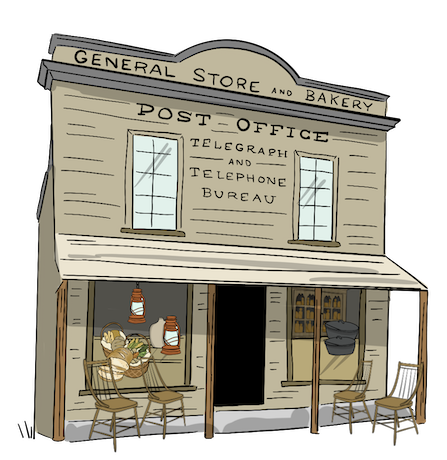 General Stores would often have the post office, bakeries, telegraph, telephone, and other services available as well.
Many items would be on display inside the general store for people to purchase.
Some general stores would let settlers trade items instead of using cash. Sometimes they traded their extra butter, eggs, or vegetables for things that they could not grow themselves (e.g. sugar, baking powder, tea, coffee).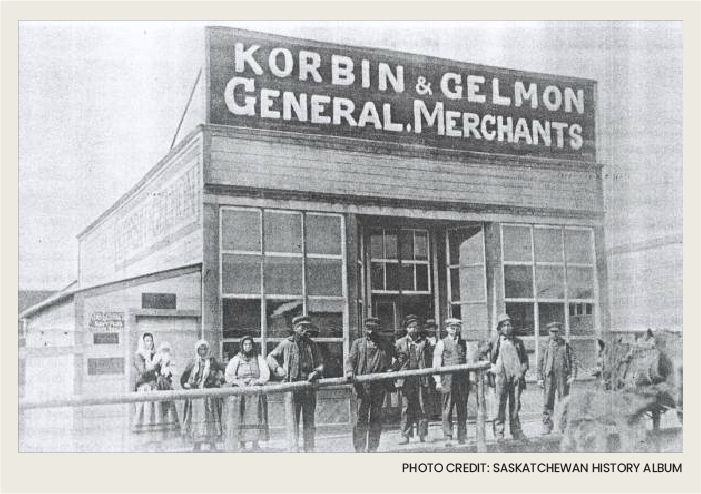 The general store sold goods ranging from food to farming supplies.