Overview
Dairy farms raise dairy cows that produce dairy products such as milk, yogurt, cheese, and other products. The most common breed of dairy cow in Saskatchewan are Holsteins and they are black and white.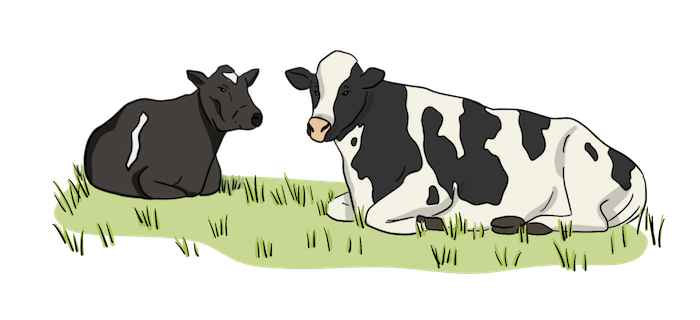 These are Holstein dairy cows laying in a pasture.
Year at a Glance
Dairy farmers milk their cows early every morning and then again in the late afternoon. Some farmers milk three times a day in the morning, afternoon, and evening. Milking takes up several hours of the day. Some farms that have a robotic milker, which allows the cows to milk themselves whenever needed.
Dairy cows only produce milk after they have had a calf. Dairy cows will have babies all year long so that dairy farmers can fill their daily quota of milk that they need to provide. This keeps the farmer busy as they have to check on the cows often in case they need help delivering the calf. The calves are looked after in a separate barn for calves.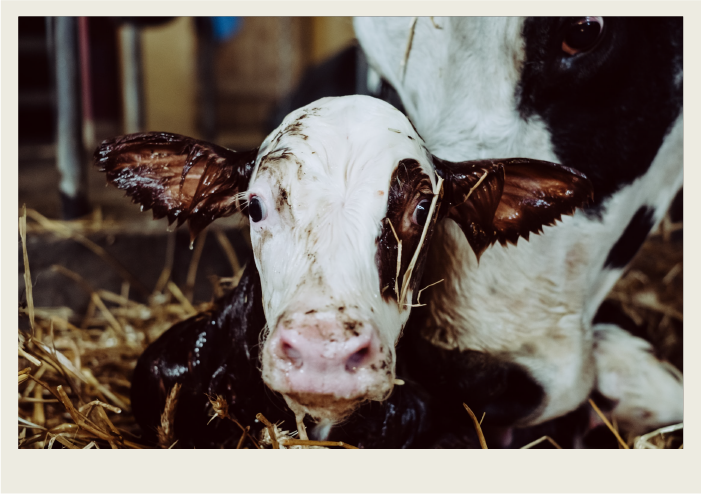 This cow is licking and smelling her newborn calf.
During the summer, the farmer grows feed for the animals to eat during the winter, such as alfalfa and corn.
Throughout the year, the milk will get sent to a dairy plant to get processed. There are many decisions that the farmers must make during the year. New technologies and products are always being developed and it is the farmers' job to decide what is best for the farm.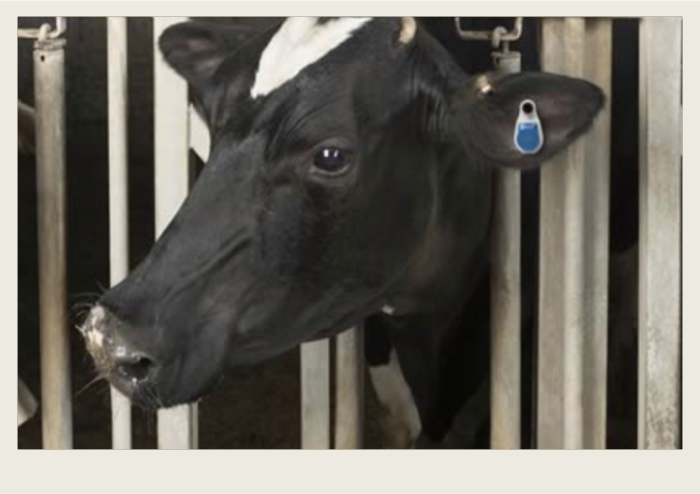 There is a lot of technology on a dairy farm that the farmer needs to monitor.
This video explains what life is like on a dairy farm for families and cows.