Overview
Crops are at risk of being damaged by pests. Pests can be insects, diseases, weeds, or rodents. Farmers use different crop practices, technology, and products to help them manage crop pests.
Farmers sometimes use crop protection products called pesticides to get rid of pests and to help keep the crop strong and healthy. Pesticides can be either synthetic (made in a laboratory) or organic (directly from ground, plants, or animals).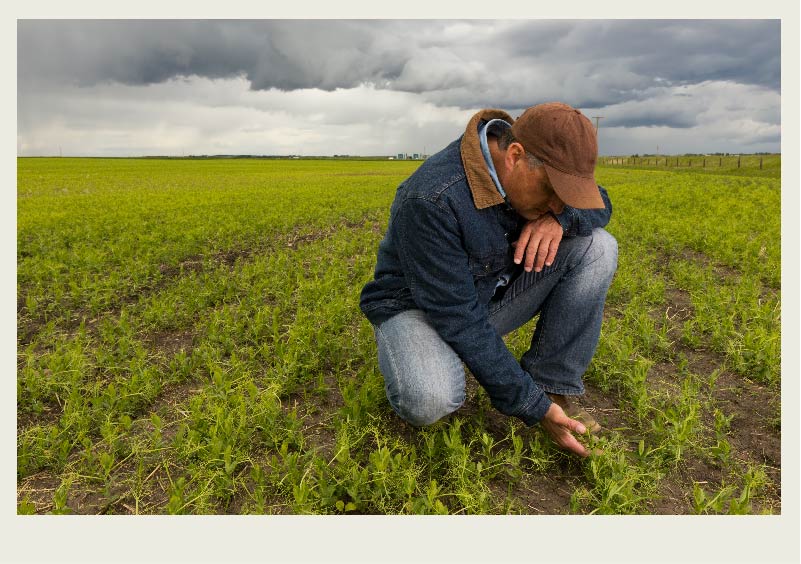 This farmer is checking this crop for any sign of weeds, diseases, insects, and pests.
Types of Pesticides
There are four main types of pesticides:
Herbicides – kills weeds
Insecticides – kills insects
Fungicides – prevents disease
Rodenticides – kills or prevents rodents (like mice)
Applying Pesticides
All pesticides have instructions for farmers to follow that tell them how much pesticide should be used. These amounts are called 'recommended rates.'
Some seeds are treated with a pesticide to prevent disease or insects from affecting the plant's growth.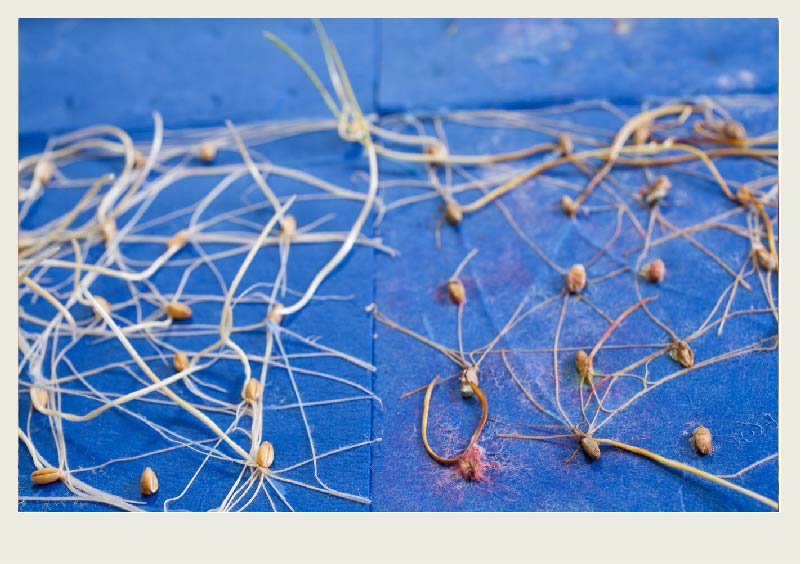 The right side shows wheat seed infected with a fungus called 'fusarium' and the left side shows the wheat seed that has been treated to prevent the ergot from growing.
Many pesticides are applied once the crop or weeds start growing. Farmers mix the pesticide with water and apply it with a crop sprayer. Only a small amount of pesticide is mixed with water to dilute it and then the mixture is spread evenly over the field.
On a field the size of a football field, about 22 to 44 litres of water is sprayed and the amount of pesticide used is around 500 millilitres. So, most of the spray that comes out of the sprayer is water!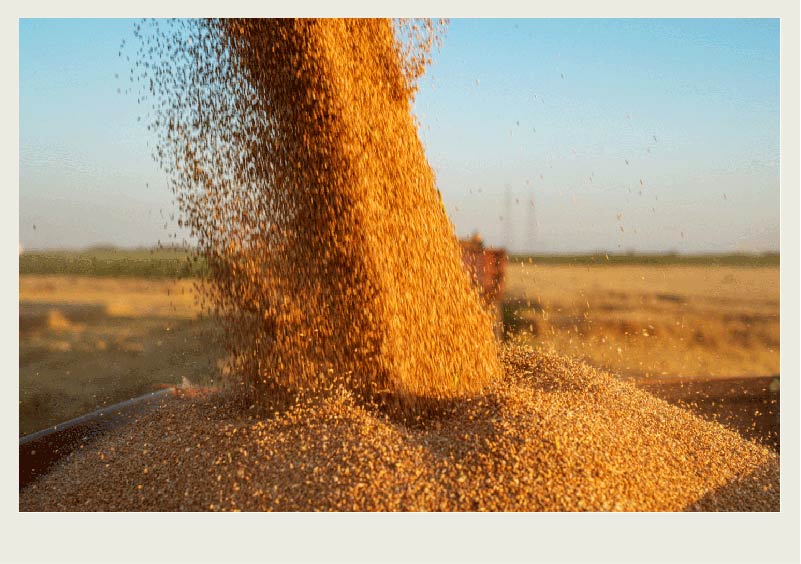 The amount of grain a crop produces (or yields) will drop if a farmer doesn't use pesticides when the crop requires them.
Grasshoppers have been eating this corn plant and damaging the leaves.