Overview
The first settlers used an assortment of household items to do daily tasks and chores in the house and the kitchen. Some household chores include cooking, washing laundry, making candles, making soap, and tending the fireplace.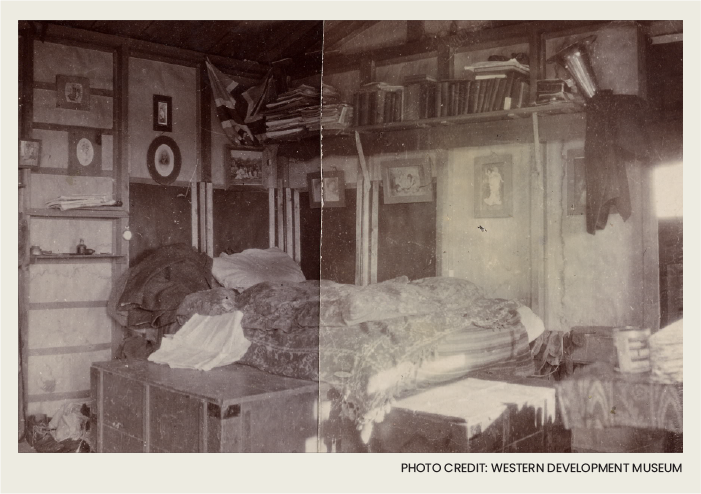 This photo shows many household items on display in a settler's home in 1908.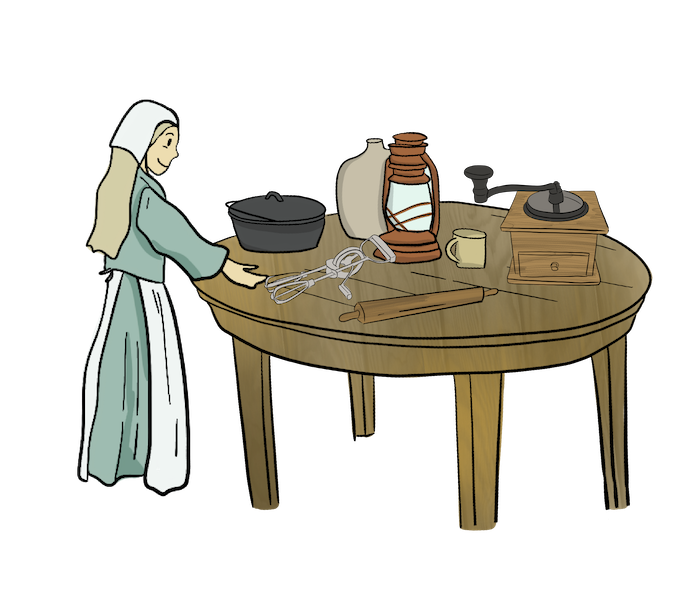 Some of the kitchen hand tools in this photo are a rolling pin, eggbeater, coffee grinder, lantern, dutch oven, cup, and a water jug.