Dress Shop
If there was a lady talented in sewing, she usually worked out of her home, sewing clothing to earn some money. Most women made their own clothes, but the dressmaker (seamstress) could sew special outfits. Settlers could take their clothes to a seamstress for repairs or alterations.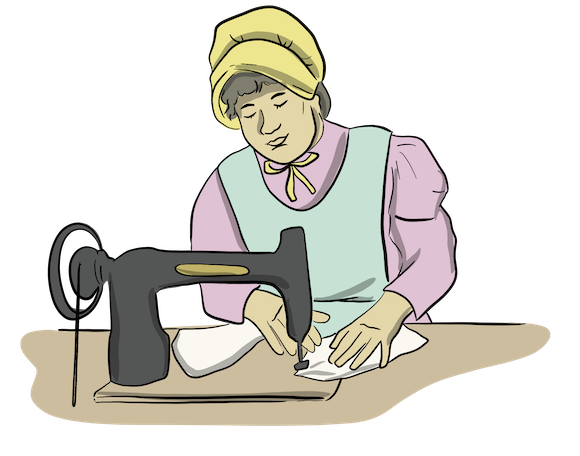 Dressmakers are very talented at sewing clothes.
If business was good, a dress shop might be set up on the main street of town. Hats, accessories, and fabric were also sold at the dress shop. Later, clothing was also bought through mail order catalogues.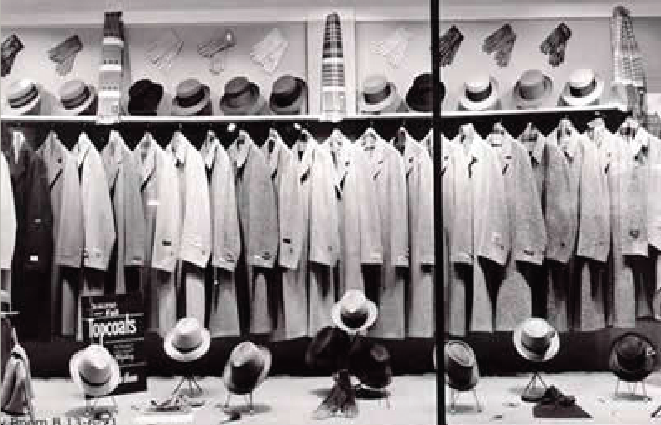 PHOTO CREDIT: WESTERN DEVELOPMENT MUSEUM
Shops would also open where men could order and purchase suits.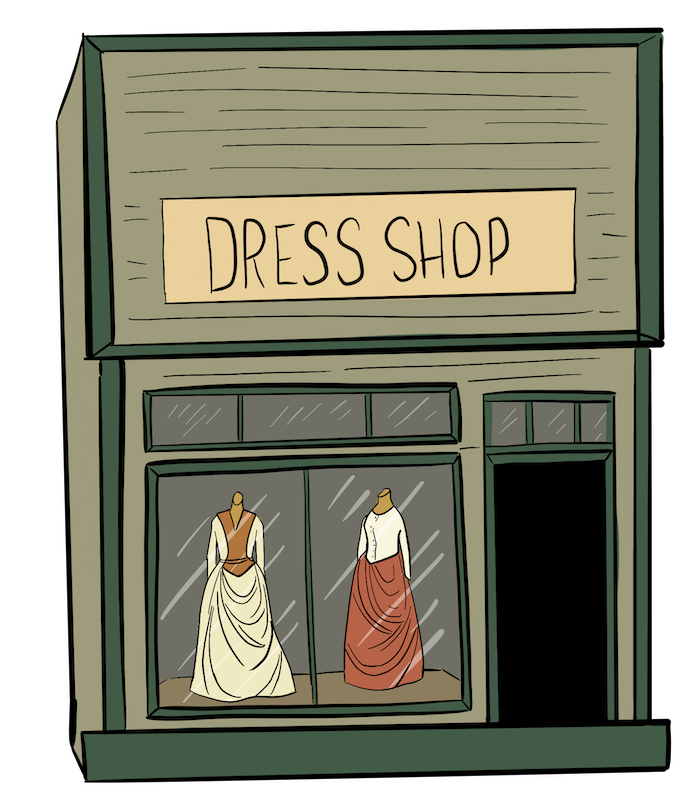 Dress shops sold women's clothes including dresses.