Overview
The Government of Canada settled Western Canada by offering inexpensive homesteads, setting immigration rules, creating the North-West Mounted Police (now called the Royal Canadian Mounted Police), and building a railway across the country. The Prairies became an area built on immigration and homesteads.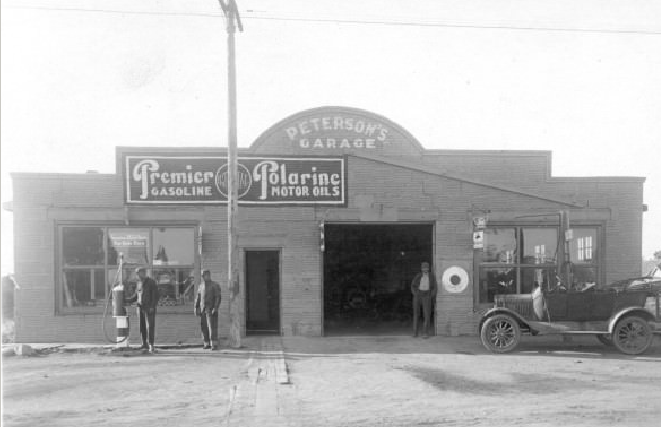 PHOTO CREDIT: WESTERN DEVELOPMENT MUSEUM
This family-owned service station was in Theodore, SK and opened in 1924.
Many immigrants moved to Saskatchewan in the early 1900s and as people settled in one area, towns would be built. Farmers would travel to town to sell their grain to the grain elevator. While they were in town, they would purchase food and supplies from the stores there. Farmers would also require other services too. Before long, a variety of stores would be set up to offer services to settlers that lived in or near that community.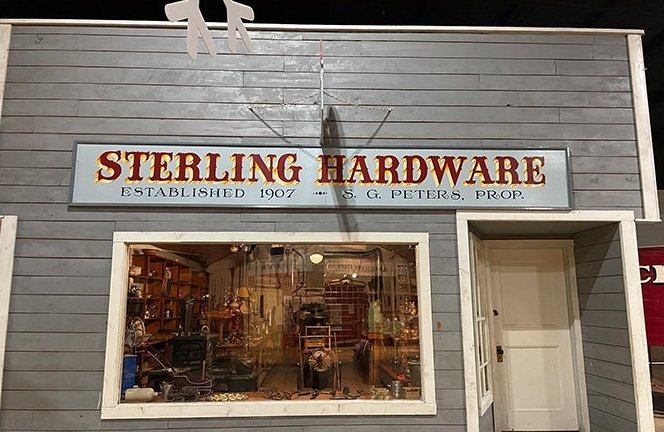 PHOTO CREDIT: WESTERN DEVELOPMENT MUSEUM
Farmers would come to town to haul their grain and stop for supplies at stores such as the hardware store.